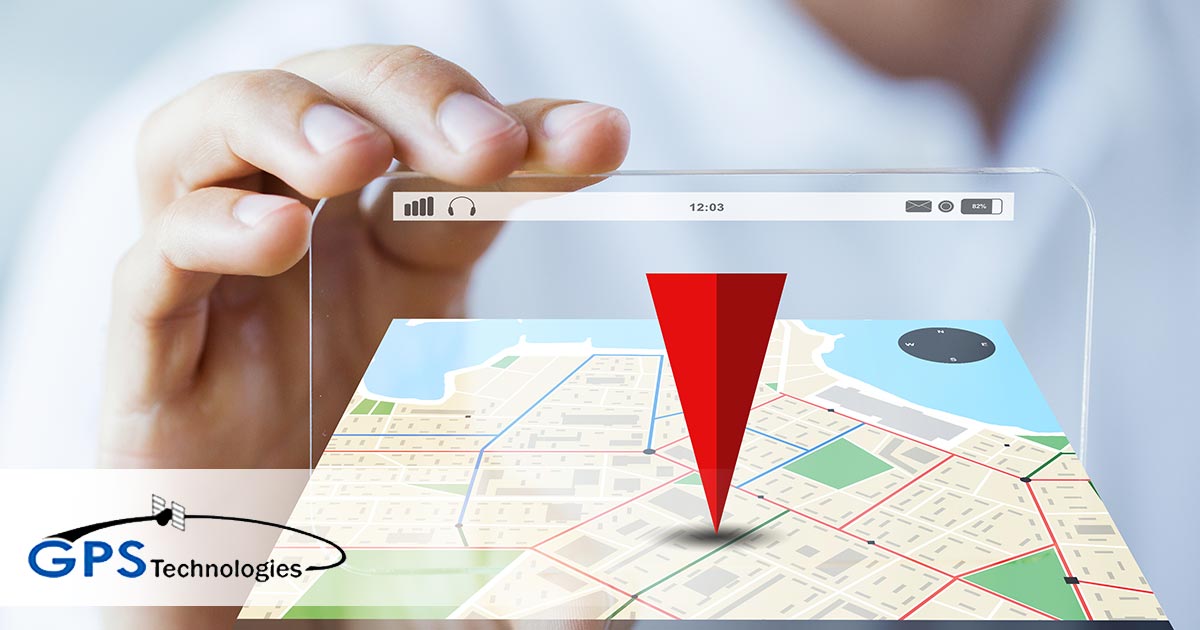 GPS vehicle tracking systems are great tools for monitoring vehicles as well as protecting movable assets from theft and unauthorized use. GPS trackers allow you to track the real-time location of your fleet, and access information such as the driving speeds, addresses visited as well as miles and routes driven.
Are There GPS Vehicle Trackers Without Monthly Fees?
Although GPS vehicle tracking systems offer numerous benefits, most of them charge a subscription fee for their navigation services. There are some companies that promise the same technology for a one-time fee, a promise that leaves many wondering how they are able to provide the same services for a one-time fee, and how they compare to the subscription-based models.
Many companies providing these trackers with no monthly fees attached are selling models with limited functionality, such as models that are unable to provide live updates on their location, and instead produce a location mapping report that can be viewed when the device is plugged into a computer.
Other devices are often marketed as having no subscription, but are actually sold with a "free" first month or other forms of trial for their services, and then require the purchaser to sign up for a monthly or yearly contract for continued use of the product.
Many location trackers with no subscription claim to come with the same features that subscription-based models possess, but these features are often funded and maintained through the subscription fees. These features can include real-time location monitoring, customizable alerts, maintenance scheduling, route optimization, and measuring vehicle utilization. Many of these features will go a long way in helping you to improve the efficiency of your business processes.
In addition to looking for a monitoring device that will effectively meet your needs, there are several points you may want to ensure before investing in a system. In the event, the tracker is to be placed on the exterior of the vehicle, you should make sure that the unit is built to withstand environmental elements such as moisture, water, dust, and sandstorms.
It would also be important to consider portability, choosing a tracker that does not require frequent charging as this will offer convenience when it comes to trucks that travel long distances. As many of the trackers with no fees may have hidden costs, you should have a look at the cost breakdown to ensure you are making the right decision.
Another important step is to check the compatibility of the tracker with the specific model of your car. Using a compatible tracker will ensure that you get accurate, comprehensive data reporting and monitoring history.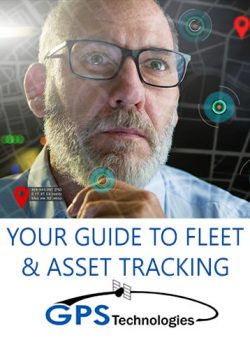 Fleet Tracking Guide
Need to track your fleet of vehicles but don't know where to start? If so, click to download our guide to help better understand the type of GPS service that you need.
Why Do GPS Vehicle Tracking Systems Often Require a Monthly Fee?
If you choose a monitoring system that comes with subscription charges, it will be necessary to know what you are paying for.
Continually Updated Network
The network on which the entire system runs and functions has to be updated from time to time. With new threats emerging every day, an updated network will ensure that your device is capable of protecting your investment. Through the funding of the fee, you will enjoy consistent quality service from the device.
Special Features
You will choose a monitoring system for your fleet, depending on your needs. Different vehicle monitoring systems have different features. Importantly, those that come with a monthly fee will offer special and advanced features such as storage of your history, audio monitoring capabilities, and the possibility of remote engine cut-off when necessary.
Overall Support
Generally, systems with monthly fees will work better than those that do not require you to pay the charges. Part of the fee goes into making sure that you can contact a dedicated customer service team at any time of the day in case of any challenges, queries, or concerns.
What is a GPS Tracker?
GPS is short for Global Positioning System. It is used to figure out the exact location of an object or vehicle on the globe, and relies on a network of satellites to pinpoint the coordinate location. GPS tracking systems are great tools for monitoring vehicles, assets, and even people. These trackers allow for monitoring of real-time location, information on driving speeds, addresses visited, rapid acceleration, harsh braking, miles covered, idling time, and unsafe driving.
Types of GPS Tracking Devices
GPS Tracking System with a Monthly Subscription These devices are more accurate with real-time data observation, and can be used remotely anywhere and anytime. Most services with a subscription offer a one-month trial but after that you will be required to pay monthly subscription. The funds received through these subscriptions are used to maintain the network that the GPS functions off of, ensuring that their customers receive the best possible service.
GPS Tracking System without a Monthly Subscription
With this type of product, you will pay a one-time fee for the GPS device. You may wonder how they give services monthly without a subscription. The answers can vary, and they have their own unique drawbacks.
How Do GPS Vehicle Tracking Systems Work?
To fully enjoy the benefits that these systems offer, you should understand how they work. Some of these devices feature a powerful, magnetized water-resistant mount that enables you to fix them inside, outside, or underneath the car.
This way, you can remotely monitor your car and get to know more about your asset. You can also manage your fleet of cars more effectively without worrying about reoccurring charges.
Depending on the device you choose, the monitoring system may be able to collect information about the location and status of the fleet, regardless of whether it is moving or not. Part of the information that the unit provides is the routes traveled, stops, stop duration, driving speeds, miles covered, idling times, and physical addresses.
The best tracking systems will also detect rapid acceleration, harsh braking, and unsafe driving. To ensure you have important information about your vehicle 24 hours a day, the system will provide accurate, real-time data. This information will be relayed to you in different ways, depending on the package that you select.
The unit may also send you constant updates on regular intervals so that you have comprehensive data throughout the day. For the unit to deliver up-to-date information, it has to refresh the data points regularly.
There must be a power source for these devices to run. While some of them have to be charged from time to time, others get power from the car. Still, there are those that feature a motion detector that goes a long way in helping to save battery.
For all the advantages associated with these devices with no fees, they do not function as well as their counterparts that are funded by fees. This means that there are certain features you may be missing out on when you choose trackers without fees.
How the GPS Tracking System without Monthly Fees Work
Most companies that don't offer a monthly prescription claim to offer the same services as those that offer a monthly subscription. For a GPS to be fully functional, its services are often funded and maintained by the subscription fee. The features provided through subscriptions include route optimization, maintenance scheduling, customized alerts, and real-time location monitoring. Thus, GPS without a monthly subscription lacks the proper, remote functionality of these devices, and often omit all of the previous features.
Most of the companies providing such models are truthfully providing gadgets with limited functionality. These devices produce data readouts once they are removed from the vehicle or object, and plugged into a computer. With these types of trackers, the data cannot be accessed remotely, and the service is not able to provide live updates on the location of a vehicle.
To make matters worse, there are a considerable amount of GPS tracking units being sold on the market today that are advertised as functioning without a subscription, but this is not the reality for these units.
In these models, your purchase of the unit comes a with a free month of their "premium service" which functions similarly to other subscription-based tracking devices. Then, after a month has passed, the device reverts to non-functionality unless you sign up for a subscription to continue using the product, effectively strong-arming purchasers into continued payments.
GPS vehicle monitoring systems play an important role in terms of helping to keep your vehicles and mobile assets secure. In essence, you should pick a unit that provides the best tracking solutions for your needs. Here at GPS Technologies, we have a wide range of tracking devices and applications, as well as customized products to help you monitor your assets. Contact us today to learn more about our products and services.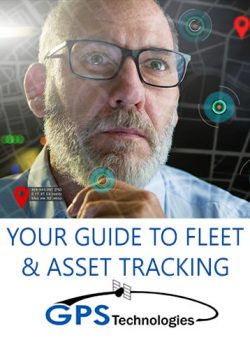 Fleet Tracking Guide
Need to track your fleet of vehicles but don't know where to start? If so, click to download our guide to help better understand the type of GPS service that you need.
Categorised in: News
This post was written by admin