High-tech fleet tracking is making life easier for fleet managers and business owners, providing valuable data for real-time updates and analysis. Using this data, modern team location systems increase business efficiency and help improve your company's bottom line in many unique ways.
Sat Track all-satellite GPS monitoring system will allow you to reduce your operating costs and increase productivity by having live GPS information on the location and status of all your fleet 100% of the time through pure satellite information transmission. Due to the speed of the Iridium satellite network, you are provided mission-critical data in a matter of seconds. Equally important, you may directly communicate with the drivers to efficiently adjust routes, schedule additional pick-ups when carrying less-than-full loads, and be alerted to emergency situations by adding the Mobile Data Terminal.
With Sat Track Satellite GPS System, you get a complete system for mobile resource management that is as powerful as it is easy to use. Sat Track allows you to go beyond simple vehicle GPS tracking to providing the information you need to run your business more profitably.
Sat Track advantages:
100% Satellite coverage
Stop and Idle Reports
Excessive Speed Alerts
Boundary and Geofencing with Automated Alerts
Scheduling and Dispatch functions
Optional two-way messaging terminal (MDT-PRO)
Specifications
Weight: 25.6 oz.
Power: 11-30 Volts
Size: 6.375″ x 6.375″ x 1.5″
What is Fleet Tracking?
Vehicle monitoring systems record and display valuable, detailed information about each vehicle and its location. Sophisticated GPS location systems often include software that stores info and provides an overall view of vehicle activity, fuel consumption, route, and current location. Fleet locating is used by diverse organizations, from municipal public transits authorities to a wide variety of private sector businesses with team locating needs.
Satellite fleet tracking systems typically include three major components: monitoring devices placed on vehicles, a location server to collect and share information, and the user interface dashboard that management and drivers can use in different ways to input and query the info, run reports, and many more functions. Drivers may also carry, or have their vehicles be equipped with, mobile data entry terminals in order to transmit information, as well as send and receive messages.
Optional Mobile Data Terminal
The Mobile Data Terminal (MDT-PRO) is a robust, field proven solution for sending, receiving, and storing messages as well as producing DOT driver logs. Designed for harsh vehicle environments, the MDT-PRO is suitable for a variety of industrial applications. You can create Customized Response Replies for quick sends.
Technical Specifications
Power Source: 10v – 30v DC
Weight: 8 oz
Size: 7.3″ x 3.4 " x 1.3 "
Operating Temp: -13F- +176F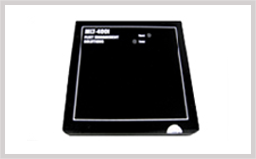 How Can Fleet Tracking Help Your Business?
Real-time fleet monitoring is a crucial tool to inform process optimization and business planning.
Fleet tracking systems can:
Make Compliance Simpler
Physical, handwritten logbooks are notoriously inaccurate and incomplete. Computerized locating via satellite-aided Global Positioning Systems works automatically once initially set up. The monitoring system makes business and personal trip locating simple. It also records distance, available in miles or kilometers, without manual input, to provide accurate business or tax documentation, as well as allowing for IFTA reports, Hours of Service reports, and other compliance reporting needs.
Save on Insurance
Your information can protect you against false claims. In case of an accident, use your logs to support your narrative. You can save thousands in insurance claim payouts and help avoid rate increases. Your GPS system can help to quickly locate stolen vehicles as well.
Increase Safety
Fleet location systems easily reveal speeding and unauthorized vehicle use. This allows you to correct and re-train employees or contractors on safe driving to avoid accidents, and deal with rule-breaking. Real-time monitoring also allows you to quickly respond to accidents, which are automatically and immediately reported by the system.
Boost Productivity
Improved efficiency brings overhead cost savings, helping you maximize driver productivity. Vehicle route and activity information also help avoid timesheet fraud by keeping track of work hours. You can also see patterns of inefficiency, such as drivers congregating, and more.
Manage Business Risk
The business intelligence you gather from monitoring helps you avoid risk in many ways. Tracking helps you enforce, and comply with, rules about hours of service for commercial drivers. Catching unsafe driver behavior can prevent lawsuits from injured members of the public, and protect your reputation as a responsible carrier. Ensuring vehicles are properly maintained can help prevent unnecessary workers' comp claims. The best location systems also help you keep pace and compete with larger or highly efficient competitors.
Improve Vehicle Utilization Efficiency
Using data, you can minimize the number of vehicles you need in your team, by ensuring each is used wisely and strategically. Vehicles will not sit idly, or be under-utilized. You can also ensure that vehicle servicing, including oil changes and more, is performed regularly to keep vehicles in the best possible running condition and increase useful life.
Optimize Fuel Use
Monitoring vehicle operating efficiency helps identify excessive fuel use. You may discover repair or maintenance issues, or poor driver behaviors such as speeding, that need correction. Allocating vehicles and planning routes efficiently through team monitoring also saves on fuel costs.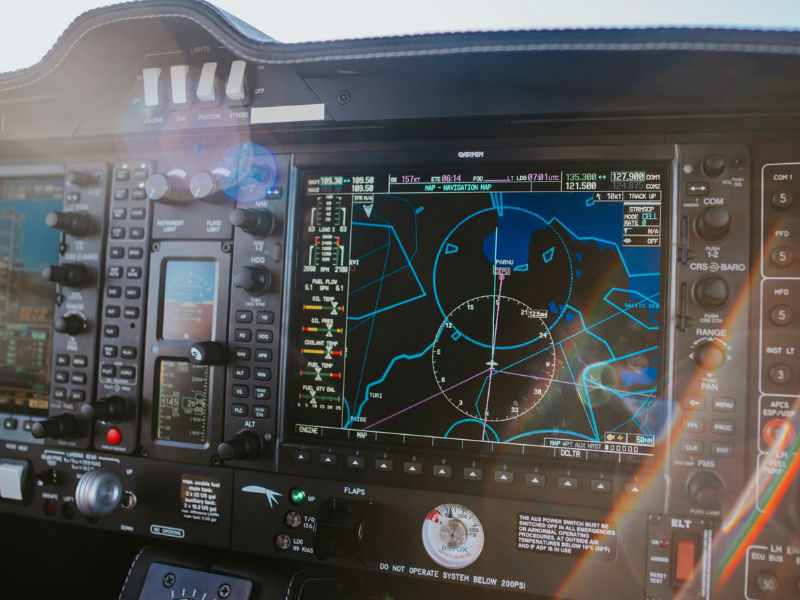 Real-Time Asset Tracking
With the fast pace of business these days, active, real-time location is most useful. Passive systems store information for download when vehicles return to base, which limits the usefulness of the information. With active, satellite surveillance, info is instantly transmitted as the vehicle travels. For extra flexibility, cell towers may also be used for transmission. Up-to-the-minute info allows you to plan, act and react quickly for business success.
Real-time, active fleet locating allows you to set up, view, run reports, and analyze:
Location maps: Get an overview of the exact location of all vehicles on screen, and see their movement.
Maintenance logs: Run a report or check the information instantly for details like engine diagnostics and fuel usage. Set up maintenance reminders and record maintenance completed.
Tracking device status: Get details including which vehicles have a location device, each vehicle's VIN, license plate, and odometer reading, device type, and serial number.
Driver alerts: Set an alarm to sound or blink when dangerous driving is detected. You can be alerted if speed, idling time, or engine RPM exceeds your limit. You or the driver can receive an alert if a seatbelt is not engaged, the headlights are out, and more.
Groups of vehicles: Segment vehicles by type, model, function, and many more grouping options for simplified monitoring and reporting.
Additional fleet data: Track or calculate each vehicle's fuel usage rate and level, tire pressure, battery status, engine RPM and temperature, geocoded location info, altitude, accident history, and much more.
Take your business' fleet management to the next level with crucial, real-time data at your fingertips. Contact the experts at GPS Technologies today.
Learn more about GPS Fleet Tracking Devices