GPS Fleet & Vehicle Tracking Solutions
For the very best in tracking and monitoring systems, backed by sophisticated GPS precision, GPS Technologies is your foremost authority. We help businesses understand what their fleets are saying, and assist with battery, teen and asset tracking. Our software solutions provide drivers, dispatchers and decision-makers an open line of communication.
We are proud to serve you!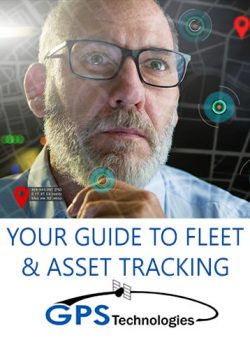 Fleet Tracking Guide
Need to track your fleet of vehicles but don't know where to start? If so, click to download our guide to help better understand the type of GPS service that you need.
The Authority for Fleet GPS Tracking
GPS Technologies provides our customers with the very best, most accurate, most encompassing personal and fleet tracking and monitoring services available today. We understand the importance of knowing the speed, location, status and integrity of your assets, which is why we take pride in providing technologies capable of providing this data and more! As the premier fleet GPS monitoring service, we focus heavily on enabling you to view, review and streamline your processes via GPS data, to help grow your company smarter and faster. From plotting the best route, to adapting for unforeseen challenges, to monitoring the status of high-priority assets, our fleet GPS tracking service is a modern-age solution to business betterment.
In addition to fleet vehicles and assets, we also leverage our technologies to provide general vehicle GPS tracking. We're here to assist you in keeping tabs on high-risk drivers, or to help monitor the tendencies of your new teen driver. Our GPS units and interface provide up-to-the-minute technologies that make personal GPS tracking easy, efficient and unencumbering. Whether you're a worrisome parent, the manager of large-scale fleet operations, supervisor at an agricultural operation or just looking to gather and interpret data for continuous improvement, know that GPS Technologies is here to serve you.
Why Choose GPS Technologies?
We've been a family-owned and –operated business since 1998, with more than 20 years of industry experience!
We offer software solutions for a wide range of industries, encompassing all tracking demands.
Our products and services extend to companies small and large.
With GPS you get personalized service – no cookie-cutter solutions!
We offer rental products, as well as wholesale tracking technologies.
No lengthy contracts – our customers stay with us because we provide superior service.
Our tracking and reporting gives you insights into productivity.
We source the right equipment for your specific needs.
Now that governments are involved, it has become more important than ever to monitor important statistics about your trucking fleet. Knowing the speed, location, and general status of your trucking assets is crucial to managing your fleet. That's why GPS Technologies goes to great lengths in providing the very best and most modern technology available on today's market for fleet tracking.
Using GPS data, you'll be able to review and streamline all your processes, so that your company becomes more efficient and your assets are utilized more effectively. You'll be able to find the best route to take, adapt to unanticipated situations, and closely monitor the status of all your valuable assets on the road.
Our Services
The services we provide will help you to stay in compliance with all federal and state regulations regarding the trucking industry and reporting of critical statistics. We also have products and services which can help you to keep track of your teens' driving habits, so you'll feel better about their safety on the road.
Any valuable assets that you need to track, either for your personal use or for business, can be managed by one of our professional tracking services. In short, almost anything that you need to be tracked can be accomplished by one of the services we provide, using our sophisticated and highly reliable tracking equipment.
We offer four basic tracking solutions that individuals and businesses can take advantage of. In a nutshell, here are descriptions of the various tracking solutions we provide:
We have several products which can be used to manage your fleet of vehicles, including the tracker box which can be set up to track as many or as few statistics as you need.
Asset tracking is accomplished by means of compact units which we can provide for you, and the specific aspects of tracking can be pre-set so you're ready to monitor any assets which are deemed valuable to your company.
Our DashCams with integrated telematics capture both forward facing and in-cab footage for full operational insight. Learn more about our dashcams.
Monitor your teen's driving characteristics with our Teen Tracker device, so you'll always know whether they're speeding, visiting places you disapprove of, or doing unsafe stopping and starting.
All these tracking solutions include a one-time payment for whatever kind of tracking device is being used (unless you're renting), an activation fee, and an affordable monthly payment plan, which is well worth your investment. Most units can be programmed to monitor either very simple characteristics, or very detailed and sophisticated aspects of driving.
For most trucking companies, the ideal solution for accomplishing necessary monitoring of the fleet, as well as staying in compliance with federal regulations, is to rent one of our low-cost tracking systems. When renting a fleet tracking unit, for instance, we can offer the lowest cost rental plan of any fleet tracking system on the market.
There would be no hardware costs associated with this because the cost of the unit is included in the monthly fee. There is also no contract necessary, so you're not committed to a year or two years of service, and you will instead have the option of withdrawing at any time. When you have these units installed on your vehicles, you will be able to track all vehicles simultaneously, either on satellite images or Google maps.
You'll have access to all the relevant information such as stop and start times, locations, mileage, and speed. Best of all, you'll probably earn a significant discount from your insurance company, which will completely offset the cost of installing tracking units in your vehicles.
If you'd like to see how our tracking system works, we make available a completely free live tracking demo which you can use to gain an understanding of our process. By visiting this webpage, you'll be able to click on a link and sign in to get your free demonstration. Then you will be able to click on individual vehicle actions so that you can have a visual on all relevant information for the trip that the vehicle is currently on. This is the same kind of information that would be provided when you have our vehicle tracking units installed in your fleet.
Electronic logging became necessary as of December 18, 2017, when the Federal Motor Carrier Safety Administration (FMCSA) mandated that all vehicles must have electronic on-board recording devices (ELD's) installed. In addition, it became necessary to automate all reporting regarding Hours of Service, so that drivers could be monitored and stay within constraints for driving hours.
The whole purpose of this was to have an iron-clad reporting system that could be surrendered to law enforcement officials upon request, as well as to submit automated logs at weigh stations along any given route. If you've been having trouble staying in compliance with these mandates, GPS Technologies has the perfect solution for you, so that all your compliance tracking needs will be covered.
When you become part of our ELD system, you'll have your own unique login, so that all the log reports can be tracked, as well as all your drivers. You'll have readily available reports for Hours of Service, and there will even be alerts triggered whenever individual drivers exceed the limits of these hours during a given time frame.