Teen Track is a live GPS web based system utilizing GPS Technology and your web browser. Our GPS tracking device is reasonably priced with a low monthly fee and no contract. The simple installation and personalized automatic updates make Teen Track Live the perfect solution for parents. GPS tracking puts you in the passenger's seat whenever your teenager is behind the wheel.
Payment of one low monthly fee, as low as $14.95, allows you unlimited access to reports, mapping, speed alerts, geo-fencing alerts, and more.
The roads can be a lot for a new driver to handle, with reckless drivers, rush hour, changing weather conditions, and myriad distractions. You can't really protect your child against all those possibilities, but with the Teen Track 607 you do have the capability of knowing when they're doing something out of the ordinary, and which might be harmful for them.
By using the Teen Tracker device from GPS Technologies, you'll know exactly where your child is at all times, and you can then make a determination on whether or not it's a safe place for them to be. It will also allow you to monitor their driving habits, ensuring that they are behaving safely and in accordance with local driving laws.
Safe Teen Tracking
Safe teenage tracking does not mean invading your child's privacy, far from it in fact. You can discreetly install our Teen Track 607 device in the vehicle that they drive, so they don't even need to be aware that you're monitoring their activities. If they don't stray from normal activities, there's no reason for them to ever know they're being monitored. However, if they do make unscheduled stops, or drive unsafely so as to create a danger to themselves and others, you might want to discuss that with them, to get them back within acceptable behavior.
Protecting your family from harm should be something every parent seriously considers, and this little tracking device will help you do just that. Teens who have their driver's license are more prone to being involved in accidents and to speeding or engaging in other unsafe driving habits, than any other age group in society. That alone is a good reason to keep track of their daily activities, so you can be sure they're not exceeding safety limitations, or to take liberties with the vehicle they're driving.
If the unthinkable should happen, and they're involved in a major accident, you'll instantly know where they are, and you can direct the proper authorities as well as medical personnel to that exact location. Use of a tracker such as this also comes with the added benefit of lower insurance premiums, as you can provide the data to most insurance providers as proof that your teenager is driving safely.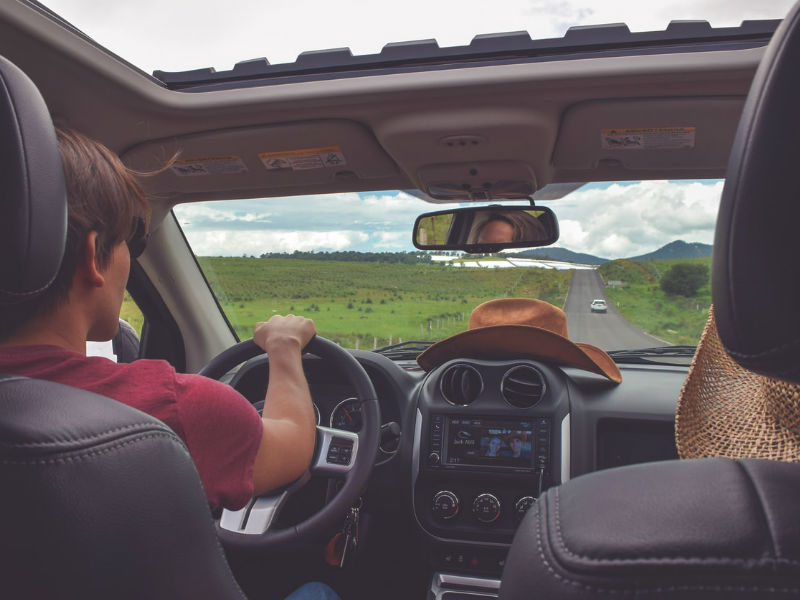 Features
The features of our Teen Tracking system begin right with installation, which is a process so easy that anyone could do it. It can also be easily concealed so that your teenager is not even aware of its existence. It will provide you with alerts for situations you want tracked, such as arriving at school on time, not leaving school grounds, driving at a safe speed, and you can have these alerts sent to your email or to your cell phone. You can be aware of the date, time, and location of every stop your child makes, so you'll know if they're going somewhere they shouldn't.
You can get detailed reports on that same information if you like, so it can be stored and saved for later reference. It has a built-in antenna with outstanding sensitivity to GPS signals, so you won't have to worry about it cutting out at an inconvenient moment. Perhaps best of all, you'll get all this for the lowest price on the market today, and you won't be locked into any long-term contract. You can choose an open service plan which allows you to use the service for as long as you want, and then terminate at your discretion.
Next Gen 4-G units
Open service plans – No Contracts
Locate any vehicle instantly
Speed alerts for exceeding posted speed limit
Geo-fence alerts
Street level view of maps
Benefits
The biggest single benefit of having our Teenage Track 607 installed is probably the peace of mind you'll have, knowing that your child is safe and is doing just what he or she should be doing each day. Beyond that, you'll know that your teenager has arrived at school every day on time, and that they haven't left the grounds for any reason.
If your teenager should have their car stolen, the tracking signal will provide you with the best chance to recover the vehicle, and in the shortest possible time frame. When your child is involved in an accident, you'll be able to react very quickly to that, because you'll know exactly where they are. It's really all about not being in the dark with regard to what your teenager is doing, and how they are operating their vehicle.
Open service plans – No Contracts
Simple installation
Set customized geo-fences
Driving habits alerts such hard braking and hard acceleration
Ensure Your Teen's Safety
There's no better way to have the peace of mind that comes from knowing exactly where your teens are at all times, and the Teen Track 607 provides that security in a method that is discrete and easy to use. It's impossible to protect your young family members against all the dangers which might be out there waiting for them, but you can at least know what your kids are doing and where they are. Contact us at GPS Technologies if you'd like to find out more about our teenager tracking devices, and how they can help ensure that your family members are kept safe from harm.
Learn more about GPS Teen Tracking System