A portable GPS monitoring system can benefit anyone. They are energy-efficient, low-power, and low-cost, but come with high business value. For business owners, it can be used to track the position of their fleet or equipment or to monitor the behavior of their employees. For individuals, portable positioning systems can be used by families to keep tabs on the elderly, young children, or pets, and can be invaluable in ensuring peace of mind. Travelers can also attach GPS tracking devices to their luggage to prevent it from getting lost or stolen.
Portable GPS Tracking Devices and Solutions
Portable tracking devices provide features that work with your unique needs, using long-life batteries to avoid the need for external power or antennas. Portable units are also smaller, some the size of a car key, and because of their small size, they can be easily rotated between assets.
When selecting a global position tracker, consumers will have to decide if they want an active (real-time) or passive tracker. Passive trackers do not allow users to follow every move that a tracked person or object makes: the information must be retrieved and then downloaded onto a computer. These types of tracker device are usually more affordable.
Active trackers, on the other hand, process and deliver data in real-time using a SIM and a GSM (Global System for Mobile Communications) transceiver. Dispatchers receive real-time information via the GSM cellular network, allowing them to closely monitor their assets or people.
Benefits of Battery-Powered GPS Tracking Devices
In cases where the vehicle or asset has no power, battery-powered GPS monitoring units are a must, and they are intended to be used mainly for passive tracking. Their benefits include:
Increased Productivity: If a customer calls with an urgent need, it's easy to locate the closest field vehicle and re-route it. Not only does this increase productivity, but it also improves customer satisfaction and provides increased opportunities for additional income.
Faster Vehicle Recovery: If a vehicle is stolen, knowing its exact location allows you to recover it faster, also reducing the risk of vandalism. This also helps with…
Reduced Insurance Costs: The National Crime Information Center (NCIC) reports that nearly 1,000 pieces of commercial equipment are stolen each month in the United States. GPS asset tracking provides a cost-effective way of dealing with that concern while also offering multiple other benefits to your business and its relationship with your insurance company.
Improved Operational Awareness: Monitoring your drivers means that you can identify and mitigate unsafe or costly driving habits.
Improved Inventory Management: As your fleet tracking grows, the number of assets you manage increases, which can be challenging for your administrative staff. Battery-powered global position tracking can help you keep an accurate count of each asset and optimize equipment deployment.
Track Asset Utilization: The ability to track asset usage by each project will help you recognize where you can improve the cost analysis.
Reduced Administration Paperwork: Instead of manually organizing data with a greater chance of error, detailed reports are automatically generated and filed.
Improved Maintenance Management: Be proactive and timely with scheduled maintenance through diagnostic alerts. This can reduce downtime and prevent accidents due to equipment failure.
Protection of Employee Health and Safety: If you're not able to reach one of your drivers for a protracted period of time, you can see how long they've been at their last location and respond to any potential safety or health issue in a timely manner.
Improved Fuel Efficiency: By analyzing the data generated on typical routes, you can redirect your vehicles accordingly and maximize efficiency.
Redeployment vs. Additional Rentals: Knowing the status of each asset allows you to make an informed decision about renting more equipment versus redeploying current assets instead.
With all of our products, you can choose exactly what you want to monitor, as well as the frequency of the reporting, in order to best meet your specific business needs.
GPS System Features
Battery Track 60
The Battery Track 60 is an extension to the Vehicle path family of asset management solutions. It is a low-cost, portable tracking device that uses superior technology for mobile and fixed asset monitoring. The Battery Track 60 contains internal GPS and GSM antennas, along with GPRS (General Packet Radio Service) for the best possible coverage and information relaying. Containing its own power source with long-lasting battery life, the 60 includes a low-battery alert system so you don't have to worry about it losing power. It is easy to install, the service plan is inexpensive, and you can customize the reporting to fit you!
Track Key
The Track Key is a highly sensitive, compact, battery-operated monitoring unit. It was designed for passively tracking your assets, letting you know where your vehicles or other assets have been and for how long, along with other information. This can give you a better sense of which assets are being used, when and where. Based on this data you can decide which assets are functioning at optimal levels and better plan on how to optimize those that aren't.
The Track Key uses Google Earth© as its primary mapping source, so you get your monitoring speed displayed on a high-resolution satellite image or a standard street map, should a Google Earth© image not be available.
If you're concerned about your teenager's whereabouts or the quality of their driving, including speed alerts, the Track Key can prove invaluable. If anything should happen, you will be able to determine their whereabouts without losing too much time that may prove critical.
Consistently getting five-star reviews from users, the Track Key utilizes a user-friendly interface and is ready to go right out of the box with the addition of two AAA batteries.
Is Portable GPS Right for You?
If you're looking to track your assets, streamline operations, cut costs or improve performance, a mobile portable position tracking system may be your answer. There is a cost to purchase and install the tracker devices, the price depending on the function and level of detail required, but it will pay for itself in just a few months. And you cannot ignore the peace of mind that is sure to come with it: a benefit that reaches beyond monetary savings and becomes something priceless. Mobile GPS has a variety of industry specific applications including construction, transportation, agriculture, and tracking other mobile assets or unauthorized vehicle usage.
Independent, Battery Powered GPS tracking starting as low as $10 Per Month
With Portable Battery Tracking from GPS Technologies, you have the power to track your company's assets like loads, trailers, and individual deliveries as well as store merchandise with battery-operated devices, some as small and invisible as a car key. Monitoring features range from basic tracking needs such as stop and start times, location addresses, and length of stops to more sophisticated mapping capabilities. Reporting varies depending on which product you choose as well as the service plan you decide on. Prices will also vary based on the level of detail you require. Use our expertise to help you choose the correct product for your needs.
GPS System Features
Lowest Cost Monthly Fees in the Market – flexible plans
Open service plans- no contracts
Compact unit perfect for covert installation
Detailed activity reports which includes speed, mileage, address locations, and stops
6 month or longer stored history
Displays location, date, and time of every stop
Speed alerts via email or cell phone
Geo fencing and land marking
Arrival and departure alerts
Built in antennas – Superior GPS Sensitivity
Low battery alerts
Water resistant
GPS System Benefits
Increase productivity
Reduce overtime
Improve turn around times
Increased customer satisfaction
Control fuel costs
Provide proof of billing hours
Eliminate unauthorized vehicle use
Increase driver accountability
State mileage reports
ROI in less than 3 months
Battery Track 60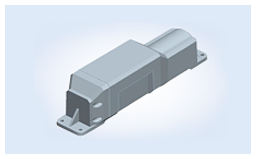 Track Key

$69.95