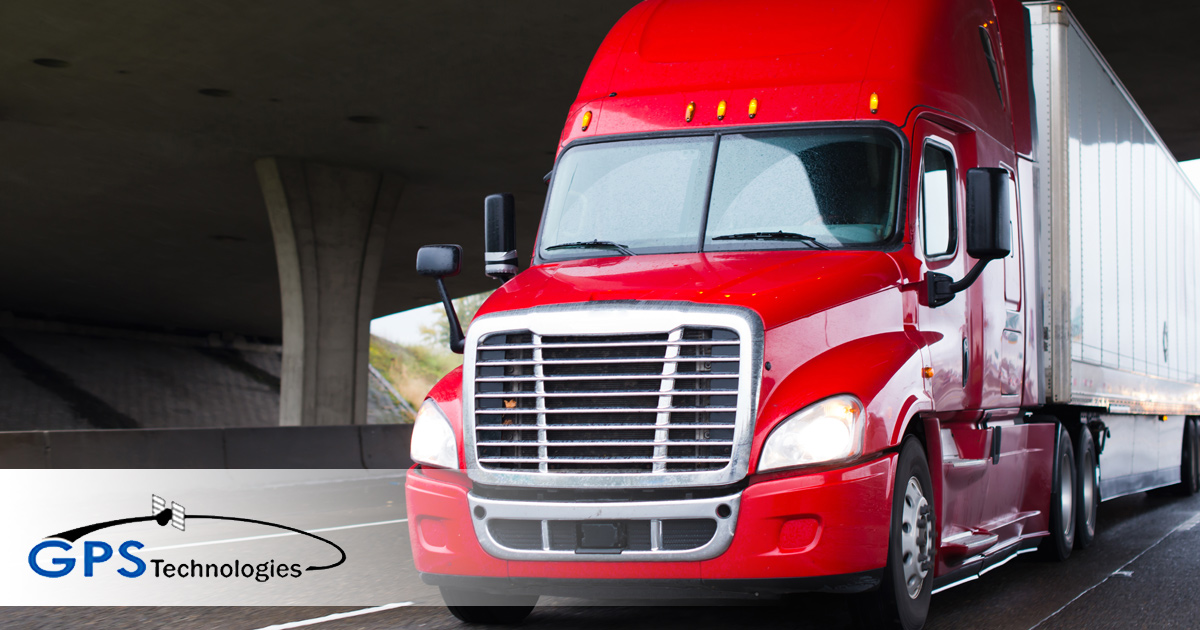 5 Benefits of GPS Tracking for Commercial Trucks
In general terms, having GPS monitoring for commercial trucks installed in your vehicles will provide some tremendous benefits, primarily stemming from the fact that Global position monitoring virtually puts you right there in the truck yourself. You'll have total control over your fleet of vehicles because you'll be aware of their statuses at all times, and you can instantly make decisions that take current conditions into account. You'll notice over time that you have significantly increased productivity and that expenses are reduced in a major way.
Furthermore, as of December 18,2017, most business trucks became subject to the Federal Motor Carrier Safety Administration (FMCSA) Electronic Logging Devices (ELD) mandate. That means, besides reducing costs, for most commercial drivers, some form of electronic monitoring is the law.
Here are some of the other significant advantages of having a global positioning system installed in your commercial trucks.
1. Saves Time, Saves Money
Virtually everything which gets monitored by a global position monitoring system can help to save on fuel costs. For instance, excessive driving speed is a big reason for high fuel usage, and when drivers maintain a slower and safer speed, far less fuel is used. There are a number of systems that provide automatic alerts when a driver is going too fast, and it cautions them to lower their speed. You can also use too much fuel when your vehicle is idling for long periods of time.
Some drivers have gotten into the habit of using their vehicles for a climate-controlled environment, and that will also run your fuel costs up. Any sound monitoring system will alert you when idle time gets to be excessive so that you can correct the situation. You can also save fuel by dispatching the closest vehicle to your job location, and this becomes possible with a good tracking system.
That will also save time by having the closest field vehicle dispatched so that customers will be happier and more satisfied. Another way you can save on costs is by having more accurate billing, and this becomes possible because of an app called GPS Insight. The app uses billing with 'landmarks' at sites for customers, which means it is always tracked when a vehicle initially arrives at any landmark or customer location.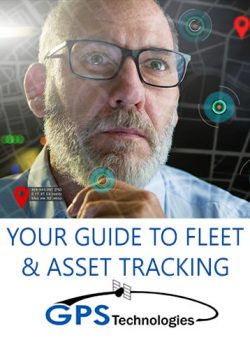 Fleet Tracking Guide
Need to track your fleet of vehicles but don't know where to start? If so, click to download our guide to help better understand the type of GPS service that you need.
2. Enforces Safe Driving
One of the things tracking for commercial trucks is very effective at is in taking a proactive approach to asset safety and workforce safety. It's much easier to respond to every kind of emergency with your driver or your equipment when you know exactly where they are. There are also apps that accompany the monitoring system, such as Vehicle Fleet Manager, which can monitor driver actions so that anyone that is out of compliance can be quickly corrected.
Any behaviors such as hard braking, speeding, excessive acceleration, or phone usage can be closely monitored, and the manager can take whatever steps are deemed to be necessary. Some available apps automatically monitor driver actions and score them based on their performance. Other apps offer driving tips that will help them to curb improper or unwise driving habits.
GPS tracking systems are ideally suited to assist whenever there is an accident that your employees might be involved in. They can provide firm evidence for any kind of liability, as well as for root cause analysis. Some of the essential data about any accident, such as time, date, and location, can serve as hard evidence when trying to substantiate actions to law enforcement personnel or an insurance company.
3. Improves Customer Service
All managers would love to be able to cut time off delivery service, without making compromises on the quality of that service. When you're using a GPS tracking system, live updates can be provided to dispatchers so that everyone involved is aware of the precise status of a delivery. Because you have real-time mapping, you'll know exactly where your vehicle and your products are at any given moment. That means you will be able to keep customers apprised of exactly when their deliveries will get there, rather than having to provide them with a range of several hours.
All customers will appreciate this because no one wants to be kept waiting for five or six hours for an expected delivery. Whenever a job has been completed, GPS tracking will automatically provide timestamps and locations, along with other details about the job completion. Any notes that your driver took about the task can be verified against complaints registered by the customer, so the two can be reconciled.
4. Better Insurance Rates
Anything you can do to lower your insurance premiums is worth doing or following up on. Global position monitoring devices for business trucks can provide a big boost in lowering a driver's Compliance Safety and Accountability (CSA) score, and that can have a big impact on reducing your premiums. A fleet manager will have the opportunity to keep a close eye on driver behavior, which means they can strongly discourage speeding, reckless driving, or making use of a mobile phone. And that will directly address one factor that goes into excessively high insurance costs.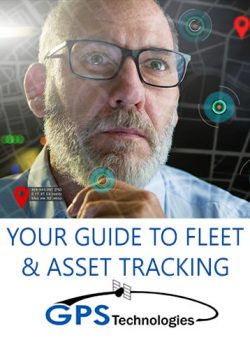 Fleet Tracking Guide
Need to track your fleet of vehicles but don't know where to start? If so, click to download our guide to help better understand the type of GPS service that you need.
5. Theft Protection
Whenever there's a theft involved with one of your commercial vehicles, you can use your system to monitor the location of the stolen vehicle. This information can then be passed on to authorities who can take steps to recover the vehicle. Without any kind of monitoring system, your vehicle could easily have been stolen and transported to a location without your knowledge, so you would have very little chance of recovery unless the vehicle was to be abandoned.
In fact, if thieves recognize that there is a monitoring system installed in the vehicle, they would probably avoid the attempted theft, rather than risk being apprehended. Some monitoring systems include features that alert owners right away when a vehicle is being used outside of regular business hours, so you can investigate what's going on immediately.
Since many commercial vehicles are also loaded with inventory, you want to recover that truck as fast as possible, so criminals don't have time to remove the contents. The fastest way to recover any vehicle is by using monitoring devices for commercial trucks, so its location can be known at all times.
Final Thoughts on GPS Tracking for Commercial Trucks
By now, you should be convinced that GPS tracking provides an advantage for truck drivers, fleet managers, and all freight moving companies. Global position monitoring saves money, keeps drivers safe, prevents theft, improves customer service, and lowers insurance premiums. Plus, it helps you stay in compliance with the latest ELD mandate.
If you need help choosing the best global position monitoring solution for your commercial trucks, GPS Technologies can help. Leave your question in the comments or contact us today.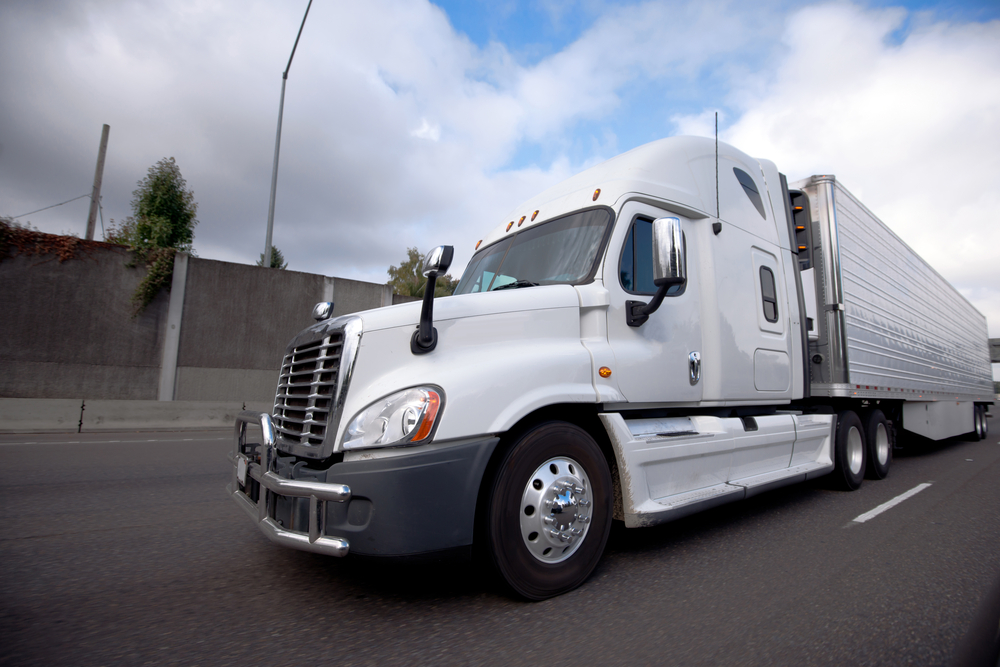 Categorised in: GPS Tracking Service
This post was written by admin