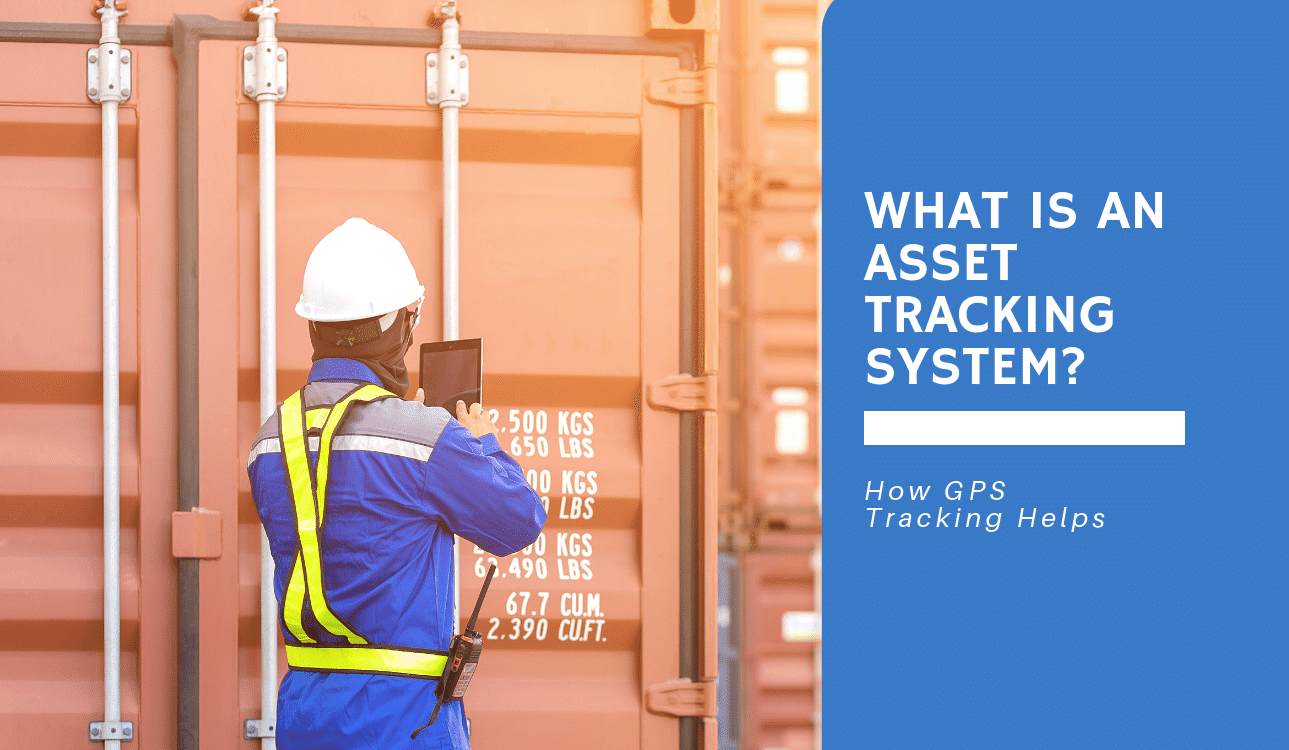 As your company grows and expands, there's usually an increase in the number of assets you must acquire and manage.
When growth and expansion take place, it's essential to set up systems that use GPS devices to improve equipment tracking and equipment management. This action increases efficiency for businesses and asset managers responsible for keeping track of large amounts of inventory, including items they deliver to customers, freight they receive, rental equipment, and fleets of rental vehicles.
If you are manually keeping track of equipment, cargo, or large fleets, then the following information on asset management and GPS tracking is something you don't want to miss.
What is Asset Management?
Asset management, which is not to be confused with managing stock portfolios in the financial market, is the term used when referencing methods used to track physical equipment and vehicles. Tracking these items is somewhat of a management system that allows companies to manage the use and location of their equipment.
What is an Asset Tracking System?
Asset tracking involves tracking procedures whereby physical assets are tracked using various devices.
For this post, we're going to focus primarily on GPS tracking devices.
The use of these devices involves remote monitoring and location tracking, which can take place by attaching items to physical equipment. This helps managers and business owners know the exact location of their vehicles and other equipment.
Many asset tracking systems can be used indoors and outdoors at various facilities by tracking the physical location of multiple pieces of equipment.
For example:
⮚  Cargo
⮚  Vehicles
⮚  Forklifts
⮚  Generators
⮚  Freight
⮚  Inventory
What Features to look for in an Asset or Equipment Tracking System?
While there are many systems and devices on the market, not all of them are created equally.
Therefore, when implementing  equipment tracking solutions, consider utilizing GPS systems that provide the following seven features:
1. Back up batteries
2. Low battery alerts and warnings
3. Disconnection alerts
4. Stop locations that include the actual address  
5. Live motion alerts
6. Various reporting capabilities
7. GEO Fences
Benefits of Using GPS Asset Tracking Systems
There are quite a few benefits associated with integrating equipment management and tracking solutions into your company's daily operations.  
They include the following:
It Saves Time
First and foremost, it saves time. It eliminates the need for manual management and tracking activities. It also allows you to remotely determine when certain pieces of equipment are not in use, which also saves time.
It Improves the Bottom Line
Most operational equipment is used to help companies generate revenue in some form or another. However, if there are items that are not in use, you can make decisions about whether or not it's best to discard them, upgrade or find other ways to enhance its ability to improve the bottom line.
Improve the Management of Your Customer's Items
If your job involves handling, transporting, or other ways in which you are responsible for your customer's products, a GPS tracking system will allow you to improve these operations while increasing accountability and management.
Prevents the Unauthorized use of Equipment
Another benefit is that companies and managers can also prevent the unauthorized use of vehicles and other equipment that they are responsible for.  
Types of GPS Asset Tracking Solutions
Now that you know more about managing equipment and the need for a tracking system, the next thing to do is determine what type of system you should use.
Some solutions are better for managing fleets or inventories of rental vehicles. While others are better for monitoring the location of fixed assets or freight, all devices help aid in theft prevention of equipment, vehicles, cargo, and warehouse inventory.
Final Thoughts
Implementing GPS tracking programs can have a significant impact on your bottom line. It can also relieve business owners and managers from the stress and long hours associated with managing the company's equipment, cargo, and fleet.
Want to learn more about how an affordable tracking device can assist you?  Click here to contact us today.
Categorised in: News
This post was written by Writer