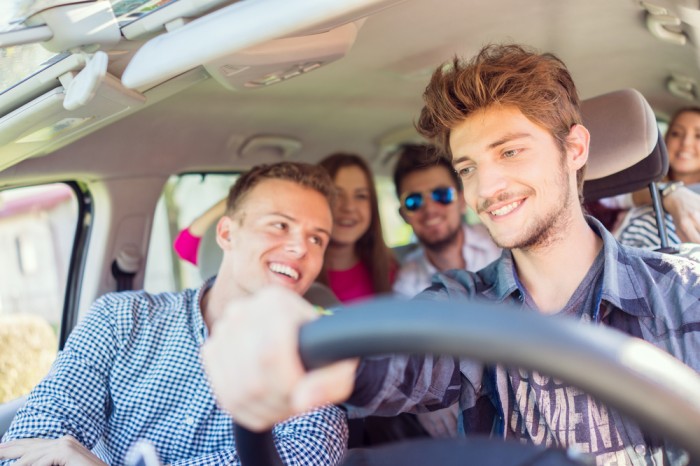 There are good reasons for parents of teen drivers to worry. The statistics on teen drivers in the USA are worrisome.
According to the National Highway Traffic Safety Administration:
Teenage drivers don't have the experience to recognize and respond appropriately to dangerous situations.

Driving at night is especially hazardous for teenage drivers. Drivers aged 16 to 19 are three times as likely to be involved in fatal nighttime crashes as drivers aged 30 to 59.

Over 40 percent of teenagers don't wear seatbelts when they are in the passenger seat. Among passengers aged 16 to 19 who died in car crashes in 2019, half were not wearing seat belts.

Teenagers are more likely than older drivers to exceed the speed limit. They also tend to leave less distance between them and the cars in front of them.

Teenage drivers are more likely to drive drowsy, distracted, or drunk than drivers in other age groups.
Parents balance the need of teens to assert their independence with the ongoing need for supervision. Fortunately, there are a number of ways for parents to keep tabs on their teens when they are behind the wheel.
The Family1st GPS Tracker is a great way to make sure your teen stays within geofences. It alerts you when they go outside a perimeter you set in advance. This device is protected by end-to-end encryption, so both your child's and your personal information is protected while you are locating your teen.
Jiobit lets you track your child's location any time of night or day. You can manually enter their favorite locations on a monitor map, and your child can use the monitor to contact you in an emergency. This GPS tracker can produce a complete listing of your child's check-in locations with a detailed timeline.
Samsung SmartThings gives your child's precise location whether inside or out. It notifies you when your child enters and leaves a location. It includes an accelerometer that can tell you how fast your child is traveling from place to place.
AngelSense Kids GPS Tracker offers two-way communication when your child can't press a button. Tick Talk 4 is a smartphone-like device that gives your child access to two-way communication, video, and the Internet. OurPactGPS lets you access your child's cell phone for real-time geolocation.
All of these devices help you keep up with your teenager's location, notifying you when they stray out of bounds. But for peace of mind about your teenager behind the wheel, you need a little more:
You want a GPS tracking system that monitors for safe driving. it should let you know when your teenager slams on the breaks or accelerates quickly to get into traffic. It should let you know when your teenage driver is weaving in and out of their lane, or taking wide turns, or driving outside present boundaries.
You want a GPS tracking system that monitors your teen's vehicle as well as your teen. It should be wired into your car's onboard computer to give you all of the warning information that appears on the dashboard, even if your teenager does not pay attention to it.
You want a Teen GPS tracking system that your teen can't turn off. It may not have to be hidden underneath the dashboard, and it should not be placed inside a wheel well (because you can't get all of the monitoring information you need from this kind of placement), but it also should not be in plain sight of your teen while driving. And you want a GPS tracking system that calls for help when your teen is stranded by a mechanical failure or involved in a crash.
The exact make and model you need depends on the make and model of your vehicle, the kinds of driving you expect your teen to do, and your budget.
GPS Technologies can help you choose the right monitor at the right price. Call GPS Technologies weekdays at (847) 382-5107 or use our convenient online contact form anytime.
Categorised in: Teen Driver Tracker
This post was written by admin