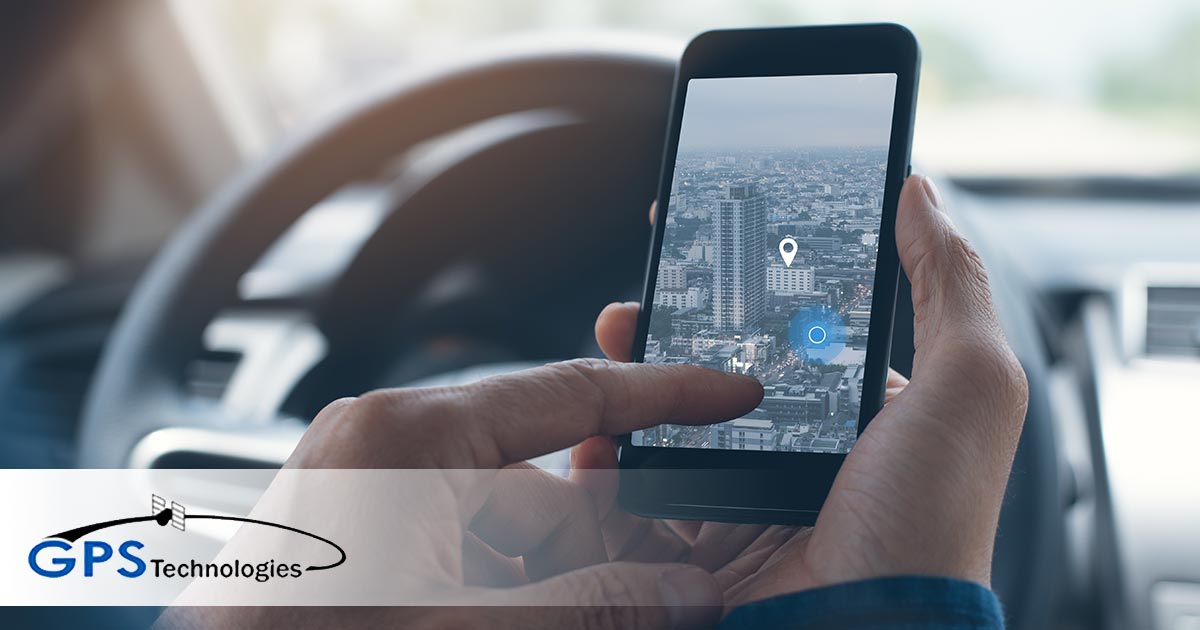 There are several benefits of using a GPS app to track your fleet. After all, several companies are using this method. Before we dive into the benefits of using a GPS app to track fleets, let's quickly cover what exactly tracking fleets is. For truck companies, tracking fleets with a positioning system means that the company uses a Global Positioning System (GPS) to remotely keep track of their fleet of trucks making deliveries.
To help you learn how you can get the most out of this method of tracking, here are some of the benefits of using a global positioning app to track fleet:
Smarter route planning – By using tracking, you can optimize your drivers' routes by looking ahead of time for things like road construction or other roadblocks. This will help create the most efficient route.Increased safety – By keeping track of a vehicle's location, you can stay alerted if a vehicle's position ever goes off course. This will help prevent any vehicle thefts or unauthorized vehicle usage.
Fewer Fuel Costs – By creating and executing a more efficient driving route, you can save money on fuel costs by avoiding unnecessary routes. Plus, taking a quicker route will allow you to reach customers faster.
If you want to save money and reach customers quickly and safely, then using a GPS app to track your fleet is the best way to go.
How to Choose the Right Vehicle Tracking System for Your Small Business
Now that you know the benefits of GPS tracking, it's time to pick a model. With so many different options, it can be hard to narrow down which one is best for your small business. When choosing one for your business, here are some key elements to consider:
Software – Obviously, you want your tracking to have the right applications and functions. When comparing systems, and prices, it may be more beneficial to only purchase the software that can perform what you need but nothing more.
Price – As a business owner, you understand the importance of spending conservatively. That's why you want to compare systems to see which one will be the best for you at a price with which you're comfortable.
Ease of Use – If the device is too complicated to learn, it may be a more affordable option to choose one that doesn't require a class to understand and use.
While these are just some of the things to look for, you mainly want to focus on what it will do and if it will be the best fit for your unique business.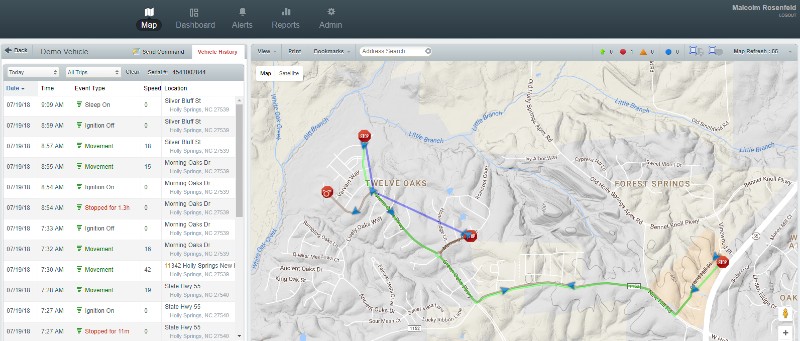 Affordable and Effective GPS Options for Trucks
As mentioned, there are several different tracking systems you could choose. We'll help narrow your search and give you a head start with these affordable and effective GPS fleet tracking options:
Vyncs Tracker: This type is best for long-term fleet tracking.
MOTOsafety Tracker: This is perfectly designed for newer drivers.
Bouncy Smart Driving Companion: For overall vehicle maintenance, this will be the system you will want to use.
SpyTec sti GL300 Tracker: This is the most ideal if you want something that's portable.
Optimus 2.0 Tracker: This has all the standard features of a GPS tracking system.
How to Get the Most From Your GPS System
To help you get the most out of your system, regardless of which you choose, here are some helpful tips to follow:
Use your GPS to help locate any missing or hard to find vehicles to avoid confusion or route delays.
Record your travel time for data purposes. Knowing the routing times of certain roads will help you determine if it may be better to take another road if you have to go to the same destination in the future.
You can use your GPS system as a speedometer to track speed. This may come in handy if one of your drivers gets pulled over for speeding, and proof of speed is needed.
One of the simplest ways to get more out of your system is to use it as reassurance for your drivers. If any of your drivers ever gets lost or goes off course, having a reliable system will put their minds at ease knowing they can easily get back on the route with no time.
Hopefully, you know a little bit more about GPS tracking and how you can get the most out of it for your small business. The best thing to do when choosing a GPS system is to find out what your business needs are and what you can afford.
Categorised in: GPS Monitoring Devices
This post was written by admin