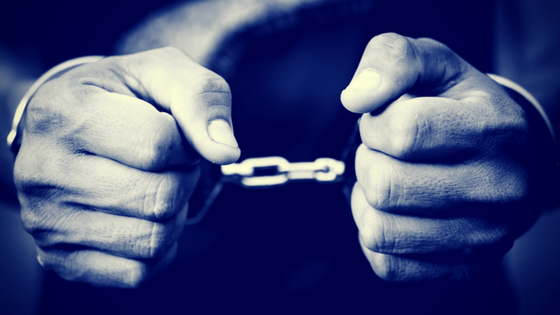 It's hard to know exactly how many stalkers and other criminals use hidden GPS devices to monitor their victims. The last time the US Department of Justice released any data on criminal stalking was January 13, 2009. However, that report states that stalkers used electronic monitoring in 1 out of 13 instances, and that about a third of victims reported their stalker showing up wherever the victim went. Many experts estimate the practice of keeping tabs on a victim's location has only increased since the DOJ release their report.
Plus, there's an added complication. Because the law hasn't kept up with technological advances in general, including developments and improvements in GPS tracking technology. That means that in some cases, courts are finding for the defense in cases where a person has discovered hidden GPS tracking devices on one or more of their vehicles.
What are some recent examples of a stalker or other criminal using a GPS tracker?
1. Divorce Cases in the United States
Though not a specific case, NPR aired a story called I Know Where You've Been: Digital Spying And Divorce in the Smartphone Age that featured reports of ex-spouses using GPS to spy on former or estranged partners from "dozens of divorce lawyers." Often a judge or jury in these cases finds that the hidden GPS was entirely lawful in these cases because the vehicle being tracked was jointly owned by both people in the case. Remember, it's perfectly legal to use GPS tracking on a car you own.
2. March 2018, a man was arrested for slaking, including the use of a vehicle GPS tracking device
On March 13, 2018, ABC affiliate KSAT 12 reported on the case of 40-year-old Richard Gabriel Garcia who had been stalking a San Antonio woman both online and off for many years, including by hiding a GPS tracking device on his victim's car which the woman discovered in 2015. The stalkers actions actually caused her to lose custody of her daughter when her ex-husband used some of the details the stalker had shared online. She didn't report the stalking in 2015, but after it intensified, including when Garcia followed her to her friend's house where she was staying to avoid him, she called San Antonio Police who arrested Garcia, and an SAPD evidence technician discovered a GPS tracking device inside the victim's engine compartment, under the fender.
3. May 1, 2018, Massachusetts State Supreme Court GPS tracker case
On May 1, 2018, a report from Boston 25 News by Jacob Long highlighted what happened when a stalker placed GPS tracking devices on both vehicles belonging to a couple in Hingham, MA, and a local district judge ruled that it wasn't illegal to hide a GPS device on someone's car. Police say the couple's stalker had tracked them to at least 17 different locations, including out of state. The case has now gone to the Mass. State Supreme Court and will probably be decided this Fall according to the report.
4. July 18, 2018, a woman accuses her alleged stalker of hiding a tracking device to her car
On July 18, 2018, Boston, MA WHDH Channel 7 News reported on the alleged stalking of a Winchester woman by 32-year-old Shawn Tyman. Police suspect that Mr. Tyman placed a GPS tracking device on the underside of his victim's car. They arrested him and charged him with attempted breaking and entering as well as stalking after a month-long investigation. In an ironic twist of fate, a judge released Tyman under house arrest and ordered him to wear a GPS tracking device as well as to stay away from his victim pending the final outcome of the case.
Final Thoughts
We're not trying to make you paranoid that somebody might be stalking you with a GPS tracker. Although the use of electronic means, including GPS to commit a crime such as stalking are on the rise, your chances of someone doing this to you are hopefully small. We still stand by GPS technology as an effective tool for keeping people, vehicles, and assets safe. However, if you're concerned someone might be tracking you without your knowledge, this post on hidden GPS trackers will help you inspect your car or truck. If you discover a device, we encourage you to contact your local police department.
Categorised in: News
This post was written by Writer