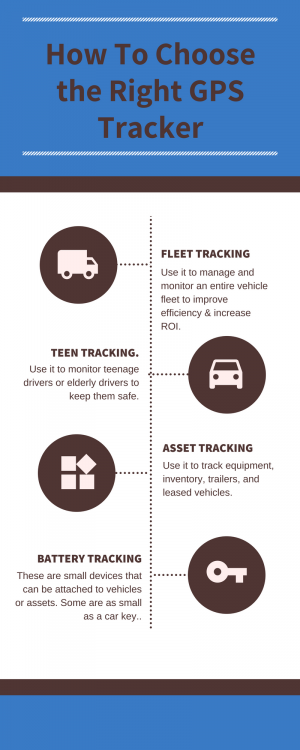 When you're faced with deciding whether or not you need to employ GPS tracking at your home or business, it can be hard to know which type of tracker is the right one to choose. From real-time fleet tracking to asset tracking to portable battery tracking and teen tracking, there is a specific GPS tracker that's right for each use.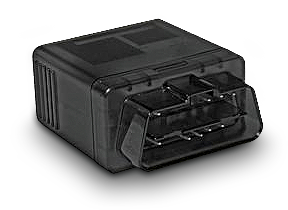 Got a Teen Driver? Peace of Mind is as Easy as 1-2-Plug-in!
Install the Teen Track Plug into any car and instantly get access to your teen driver's good and bad driving habits. Comes with speed alerts, geo-fencing, and maintenance alerts for one low, monthly fee without contracts.
Each type of GPS tracker also has multiple options. That means your choice also depends on the number of vehicles or items you need to manage as well as the size of your budget. There are GPS devices that are permanently wired into vehicles and GPS devices that are tiny and can be attached to any vehicle with a magnet.
With so many choices and so much confusion out there, we decided it was time to give you a quick breakdown of a few of the types of tracking systems, so you'll know which type of GPS tracker is right for you.
What is the difference between real-time GPS tracking and Real-Time Location Systems?
1. Real-Time Location Systems (RTLS)
When it comes to real-time monitoring, it's important to distinguish between real-time GPS tracking and Real-Time Location Systems or RTLS because they aren't the same. RTLS doesn't use GPS at all. It's used most often indoors and works by attaching RTLS tags to people or objects and uses fixed points that receive wireless signals from the tags to pinpoint a specific location. It's not as accurate as GPS and not a good solution for fleet tracking, asset tracking, or teen tracking.
2. Real-Time GPS Tracking
Real-time GPS tracking is a much more accurate tracking method because just as the name implies, it uses GPS. This form of monitoring allows you to know exactly where individual vehicles from your fleet are, to see where loads and individual crates of inventory and other assets are en route between your warehouses and their destination, or to keep your teen and elderly parent drivers safe. Real-time GPS tracking devices and services also offer other features in addition to knowing where your child is driving or if your fleet is staying on schedule.
What is GPS fleet tracking?
GPS fleet tracking uses GPS to track all the vehicles in your fleet using individual vehicle tracking devices and software. It's a valuable tool for fleet management and aids trucking companies, delivery companies, school districts, and any business that uses multiple vehicles in their business.
The real-time location information received from fleet tracking devices allows businesses to see where every vehicle is at a given time as well as monitor any equipment problems. In addition, fleet managers and business owners can see exactly what a vehicle is doing including if the ignition is on, if it's been idling for a long time and if the driver is on the best route or has gone off course. All this knowledge helps lower costs, increases dispatch efficiency, and improves driver timekeeping, as well as driver safety.
How is GPS used to track teenage and elderly drivers?
Teen tracking devices are great for tracking both new drivers such as your teenage children and older drivers like aging parents. Many teen tracking devices have similar features to fleet tracking devices such as geofencing, real-time location tracking, street-level map views, vehicle maintenance levels, and things like speed alerts, out of lane alerts, and hard braking and hard acceleration alerts.
Their features make them perfect for ensuring the safety of teen drivers as well as assessing when it's time to talk to your parents or other elderly loved ones about giving up driving. It's also useful in your primary vehicle if you have a teen who likes to sneak out with the car or a family member with dementia who has a history of wandering away with your vehicle. Some devices also include a feature that allows you to shut down the starter and disable the vehicle so they can't drive further away.
What's the difference between asset tracking and portable battery tracking?
People sometimes get confused when it comes to the differences between asset tracking devices and portable battery tracking devices. They aren't the same. However, they both can be used to track assets like trailers, rental equipment, and inventory depending on the types of device. In addition, some portable battery trackers and some asset trackers can also be used for fleet tracking as well as tracking teen drivers.
Asset trackers tend to be used to track things like equipment, trailers, golf carts, and leased vehicles. Some asset trackers track in real time, and others can instantly locate an asset when necessary, but usually auto locates at a specific time interval such as every 24 hours.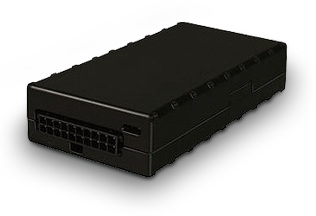 Want Peace of Mind? Track Driving Habits with Teen Track Live!
Wondering if your teen driver is driving recklessly – hard breaking and speeding? Know for sure with this affordable GPS tracker that lets you know where your kid's car is located, sends you automated alerts, and, best of all, comes with NO CONTRACT!
Portable tracking devices are small devices that operate using their own battery power instead of a vehicle battery or other power source. Some of these devices are magnetic and as small as a car key and can be hidden in places like the wheel well of a car or truck. Others must be mounted where needed and are designed for tracking non-moving and non-vehicle assets.
Final Thoughts
We know we haven't covered everything about every model and choice of GPS tracking devices available. However, we hope having all the types of GPS trackers and their uses laid out in one place will help you better understand the applications and benefits of each type. Our blog, as well as our individual product pages have even more valuable information on GPS tracking solutions, and we're always happy to answer any questions you may have about which GPS tracking solution is right for you. Leave your questions in the comment section or fill out the content form and we'll get back to you with the answers.
Categorised in: GPS Monitoring Service, GPS Tracking Service
This post was written by Writer