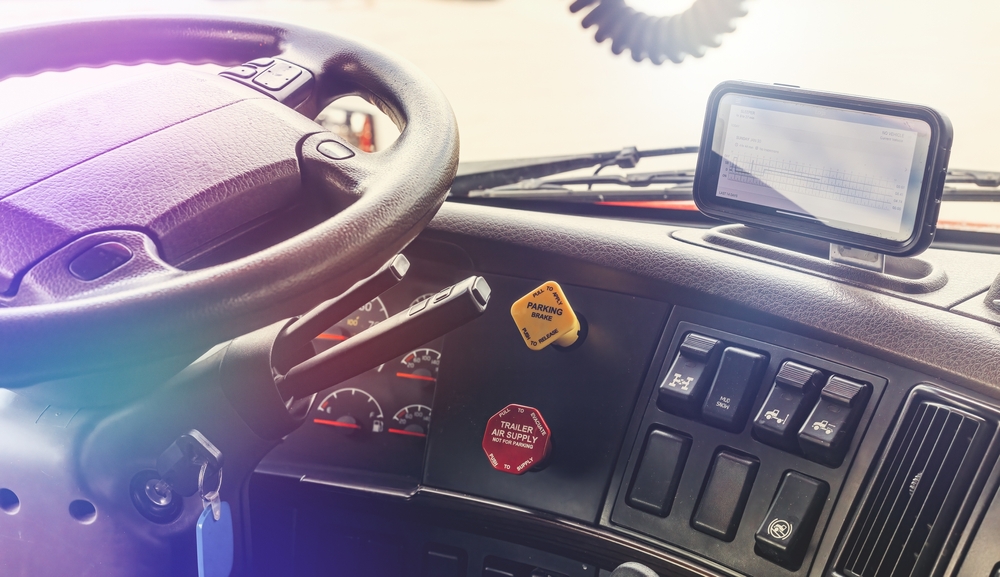 The FMCSA (Federal Motor Carrier Safety Administration) has required most trucking companies to maintain ELDs (electronic logging devices) since 2017. This technology was touted as a way to make trucking safer—but the FMCSA rules have had some unintended consequences.
If you have trucks, chances are that you are required to have ELDs. Mandatory electronic logging devices aren't going away. They can actually keep your drivers and your trucks safer on the road if you augment ELDs with GPS. In this article, we will tell you how.
What Went Wrong With ELDs
Before 2017, truckers keep track of their time with paper logs. Honest mistakes in recording and arithmetic were easy to make, and the opportunity to exceed legal hours on the road without detection existed. The FMCSA's answer to this problem was to require most common carriers to install ELDs. In 2022, common carriers were required to update their technology to 5G.
There is no doubt that ELDs cut back on intentional violations of recordkeeping rules. Automatic logging makes it very difficult to pretend to adhere to HOS (hours of service) rules when you are not. But when researchers at the Supply Chain Management Research Center at the University of Arkansas looked into rates of accidents before and after ELD rules went into place, they found that accident rates actually went up, especially for companies with smaller fleets (for this study, under 50,000 vehicles).
The study at the University of Arkansas found that after ELD rules started being enforced:
"Form and manner" violations of recordkeeping rules plummeted, but
Accident rates for carriers with two to 20 trucks increased by 9%, and
Accident rates for independent operators went up 11%.
After ELDs became mandatory, the FMCSA cracked down on HOS violations. Drivers responded by trying to compress their routes into the time allotted. University of Arkansas researcher Andrew Balthrop told the HDT Talks Trucking podcast that this was because unsafe driving violations increased by about a third. Truckers followed other trucks too closely or made improper lane changes, all to beat the clock and make their deliveries without violating HOS.
"If you have to make a hard stop at the end of the day," Dr. Balthrop says, "and there is a device on your dashboard that tells you that you have just 15 minutes to make your destination, you may break any number of traffic safety rules that FMCSA can't detect to avoid breaking the HOS rules that FMCSA tracks."
Balthrop also found that larger carriers with more than 50K trucks were far more likely to have the administrative resources to dispute accident reports than smaller carriers, giving them the illusion of being 25% safer than small carriers. But there is a way to keep your rigs in compliance while actually improving driver safety.
GPS Telematics Keep Your Operators Safer
In the current regulatory environment, the best way to keep your operators safer while ensuring that nobody violates HOS to make their deliveries on time is to install GPS telematics on your fleet.
Telematics takes GPS to a different level. It's more than LoJack. It's more than the ability to track your vehicle as a red dot on a map.
GPS telematics are integrated into both your onboard control systems and your dispatch office scheduling systems. With GPS telematics from GPS Technologies, you can allocate deliveries to the trucks that can make the run in the shortest time. You can keep tabs on each driver's progress toward the day's deliveries so you can take supportive or corrective steps before delivery problems arise.
GPS telematics gives you a way to monitor the status of your machines. Any function that shows up on the dashboard will also show up on your monitoring system. You will have real-time data on tire pressure, oil pressure, engine temperature, and fuel efficiency while your operator is on the road. Your GPS telematics operating system will also keep track of the maintenance and repair history of each vehicle, letting you know about potential breakdowns before they happen.
Driver safety is encouraged with GPS telematics. If your driver is speeding, you will know. If your driver hits the brakes, the system will let you know about it. If your driver swerves on a straight road, you will be notified. Harsh acceleration is noted in the system. You will know where your driver is at all times, when they open the door to get into the rig, when the motor turns over, where your vehicle idles, how long your operator is outside the vehicle, and where your driver parks the vehicle overnight.
GPS telematics does more than a rap sheet on drivers that need improvement. It also gives you an evidence-based method for rewarding safe and improved drivers. And, when disciplinary action is necessary, it gives you incontrovertible facts for making your decisions.
Our customers have found that GPS telematic tracking keeps their customers happy. When there are exceptions to deliveries, you will know in advance. You will have the information you need when customers call about missed deliveries, and you will be able to head off dissatisfaction with most delivery situations.
Our customers find that GPS telematics pays for itself. Long-haul carriers find that monitoring speed can reduce fuel costs by as much as 15%. Insurance companies usually offer discounts of 10% or more. And the ability to work with your operators for safe and timely deliveries generates intangible benefits of employee and customer satisfaction.
Whether you are an independent operator or you own a fleet of 50,000 trucks or anywhere in between, GPS Technologies has the inventory and the experience to meet your needs. Call us with your questions at (847) 382-5107 or request a quote online today!
Categorised in: ELD
This post was written by admin