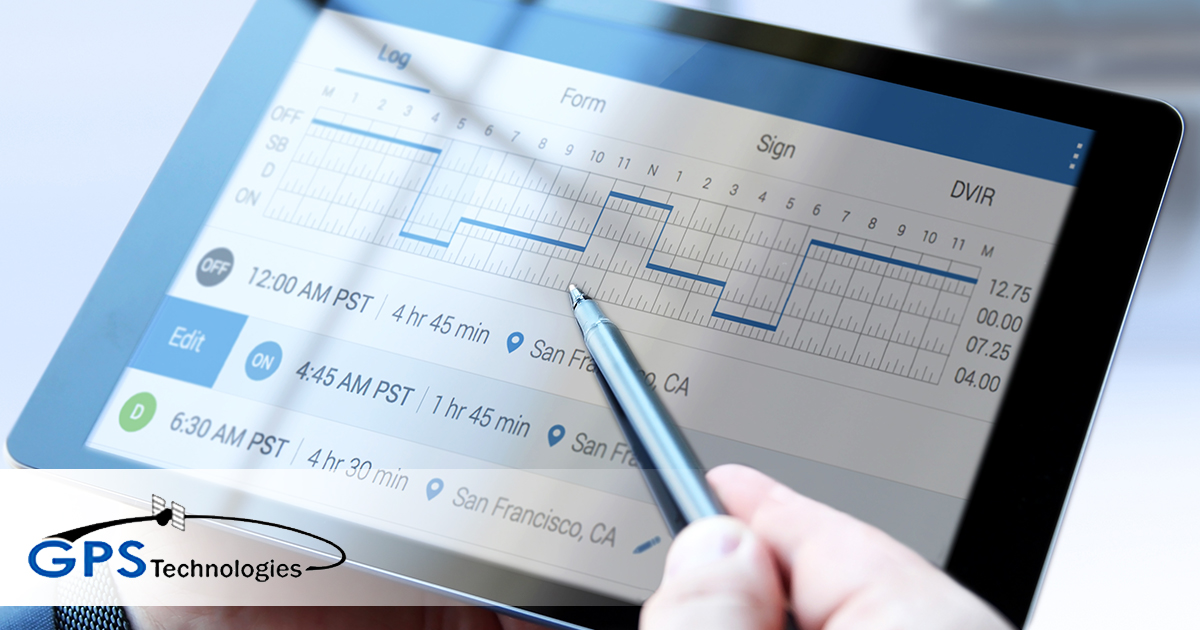 Trucking is the most common job in the United States. Some long-haul carriers are being automated, but trucking is something that will never be outsourced to another country. But two changes to the way trucks are regulated are now here.
The first major change in the federal regulation of trucking is the ELD (electronic logging device) mandate. The law requiring commercial vehicles to have ELDs was passed in 2012 and went into effect in 2019. There were exemptions for carriers of food and fuel, livestock feed, and COVID relief supplies, but those expired at the end of May 2022.
As the law now stands, if you operate a commercial vehicle that operates outside a 150 air-mile (172.6 statute mile) radius of your place of business, or your operators are on the job for 14 hours or more, or your operators don't get 10 hours off duty between shifts for carrying property or 8 hours off duty for shifts on passenger vehicles, or your truck drivers don't have ready access to detailed written logs going back six months, you are required to have an ELD.
That's most commercial carriers. There aren't any exemptions to the rules for "occasional" trips outside your 150-mile service area or unplanned longer shifts.
The other change that carriers are dealing with now comes from changes in cell service. Older ELDs operate on 3G service. By the end of 2022, no US ceil service will support 3G ELDs. 3G service shutdown dates include:
AT&T 3G: February 22, 2022

Sprint 3G (T-Mobile): March 31, 2022

Sprint LTE (T-Mobile): June 30, 2022

T-Mobile 3G: July 1, 2022

Verizon 3G: December 31, 2022
If you carry freight or passengers, chances are you need an ELD. And if you got your ELD more than 5 years ago, chances are that you need a new model. Here are some of the frequently asked questions GPS Technologies answers about the new ELD mandate. Still have questions? Contact us!
How does an ELD work?
An electronic logging device is synchronized with the engine to record key data about its operation. ELDs automatically record:
The duty status of the vehicle.

Whether the engine is off or on.

Whether the vehicle is moving or parked.

How many miles the vehicle is driven in every 24-hour period (to confirm compliance with the 150-mile rule).

How many hours the engine was in operation (including idling time).

Federal ID for the vehicle and personal ID for the driver.
ELDs are required to be capable of transmitting this information to traffic officials by email or wirelessly, on the spot. Since wireless transmission is faster and more reliable than email, most companies have work rules requiring their ELDs to have wireless capacity.
Can ELD records be edited?
The original ELD record cannot be changed. Both drivers and carriers have limited capabilities to edit ELD records, but there will be a transcript of changes to the record.
Why does the government require ELDs?
The Department of Transportation estimates that improved enforcement of the rules about time spent behind the wheel will prevent 2217 crashes and 675 injuries, saving 31 lives every year. The DOT also estimates that carriers will spend an average of $694 a year less on paperwork and $3,150 a year less on safety-related expenses for each vehicle that has an ELD. After the expense of installing and maintaining the ELD, the net savings to the carrier is estimated at $852 per vehicle.
Are there any exceptions to the ELD mandate?
Drive-away and tow-away operations aren't covered by the new ELD rules. Neither are vehicles built before 2000.
Are there any technical considerations for installing an ELD?
It's important to integrate your ELD system into your fleet management system. Ideally, you will get fleet-management hardware and software and ELD hardware and software from the same vendor. GPS Technologies can include everything you need to meet the new ELD mandate with everything else you need for telematic monitoring of your fleet.
What do you mean by telematic?
Telematic is just a term used in the industry to refer to monitoring at a distance. GPS Technologies offers telematic systems that not only help you and your drivers keep up with any requirements of Federal Motor Carrier Safety Administration rules, but also:
Fuel efficiency. GPS telematic systems can be hardwired into engine diagnostics to give you constant monitoring of fuel efficiency on every vehicle in your fleet. GPS telematic systems will help you save fuel costs by monitoring to verify that operators stay within prescribed speed limits.

Driver safety. Telematics can also detect sudden acceleration, harsh braking habits, and wide curves.

Vehicle maintenance. Your telematic system will remind your dispatcher about planned maintenance and also notify you when preventive maintenance may be needed. Telematics also monitor tire pressure. fluid levels, and load weight.

Easier accounting. Your telematics system can be connected with your invoicing system to provide automatic billing for completed loads.

Easier recovery. When trucks go astray, GPS telematics makes them easier to track. Having comprehensive tracking information can also lower your insurance rates.

Improved customer satisfaction. You will always have the answers you need for customer questions. You will be able to deal with exceptions before they even occur.
Do You Have More Questions? GPS Technologies Have Answers!
Whether you have a fleet of one vehicle or you operate thousands of vehicles, GPS Technologies has the hardware, software, and industry experience you need. Call us at (847) 382-5107 or ask for a custom quote.
Categorised in: ELD
This post was written by admin