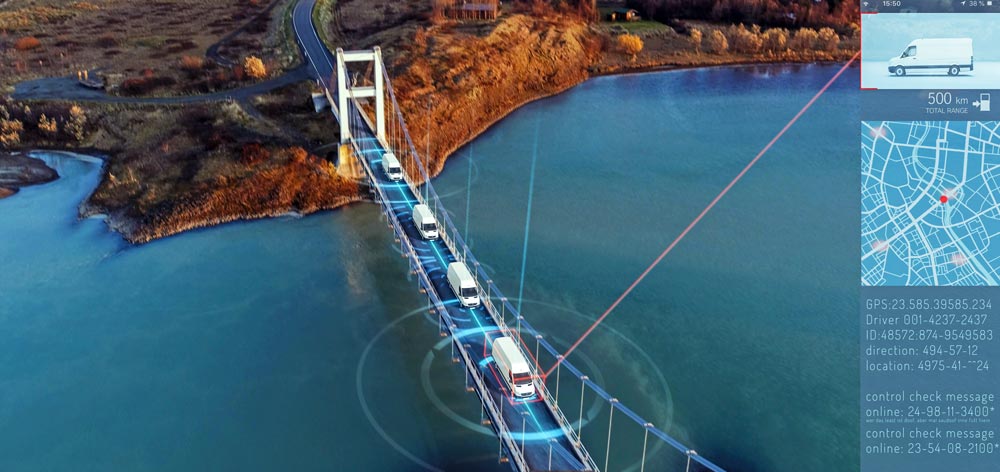 GPS has evolved a long way since it just gave you dots on a map. GPS has become an indispensable business tool that keeps your employees and your assets visible in real time. It can give you invaluable insights into the ways you can cut costs and improve productivity, and boost your bottom line.
10 Ways GPS Helps You Run Your Business Better
GPS Beats Smartphones Hands Down for Navigation: Google Maps on employee smartphones is great for getting around parts of town they don't know very well. It can help them get around accidents and road construction work. But Google Maps doesn't work when your operator's phone isn't in range of a cell tower. GPS depends on satellites, not cell towers, and has map information preloaded. It's always available.
Asset Tracking: With GPS-driven telematic systems, you can track your entire fleet 24/7, even when vehicles aren't in motion, and even when the engine is turned off. You won't have to put out an SOS to locate vital equipment, either, when you fit it with GPS devices that send a continuous signal to your home. You will avoid the situation of having to rent equipment you already own.
Employee Guidance: We'll be the first to admit that not every employee likes telematic GPS systems. With GPS tracking, you will know when your employees drive erratically. Or slam the brakes a lot. Or take the truck home with them for the weekend without permission. GPS enables you to address operational issues as they arise, rather than when you are defending your company in a lawsuit later.
Longer Equipment Life. GPS systems don't just tell you where your vehicles and equipment are. They can tell you when your equipment needs scheduled maintenance. They can be integrated into your fleet's onboard surveillance to email you that a need for unscheduled repairs is imminent. They can help you keep employees from getting stranded, and they can help you make sure you have all the equipment you need where you need it when you need it.
Lower Insurance Costs: Insurance companies recognize the value of being able to prevent driving and equipment operation problems before they happen. You will often be able to get substantial reductions in your premiums.
Accurate Cost Accounting: Many companies lump depreciation into overhead. The attitude is "We know we need to have this stuff, so we have to write off somewhere." With GPS tracking systems, you can take a much more detailed look at where you are using your fleet and equipment, when you are using your fleet and equipment, and whether your fleet and equipment are making you money. You will be able to compute the minimum capital investment you need to scale your business to meet new opportunities, and whether to rent or to buy.
Customer Satisfaction: GPS tracking systems integrated into your other software platforms help you meet deadlines. They help you control costs. They can even help you come in under your bid and ahead of schedule. GPS tracking can help you keep your customers happier.
Customer Relations: Most companies have that occasional customer who disputes a bill. With GPS tracking, you will be able to show your customer which employees were at their worksite and when. You will have documentation that equipment was in use. And you will have all of that documentation before you ever send them a bill.
Minimize Fuel Costs: Many GPS tracking systems pay for themselves just by minimizing fuel costs. Not only will GPS tracking tell you when your fleet is being operated in a fuel-inefficient way, GPS can help you avoid unnecessary trips and idling time.
Easier Management on the Go: When office staff have to go out to work sites and accident scenes, integrated GPS tracking systems keep them in touch with the entire operation by smartphone. You don't have to worry about failing to respond to a second situation while you are still dealing with the first.
And did we mention better analytic data? With integrated GPS tracking systems, you will understand your business better, value your business better, and gain clout with lenders and vendors.
GPS Technologies has been in the tracking business since 1998. We have the experience, the expertise, and the options to match your company with exactly the GPS tracking system you need.  Call us at (847) 382-5107 between 8 and 5 Eastern Monday through Friday for more information or a quote.
Categorised in: News
This post was written by admin