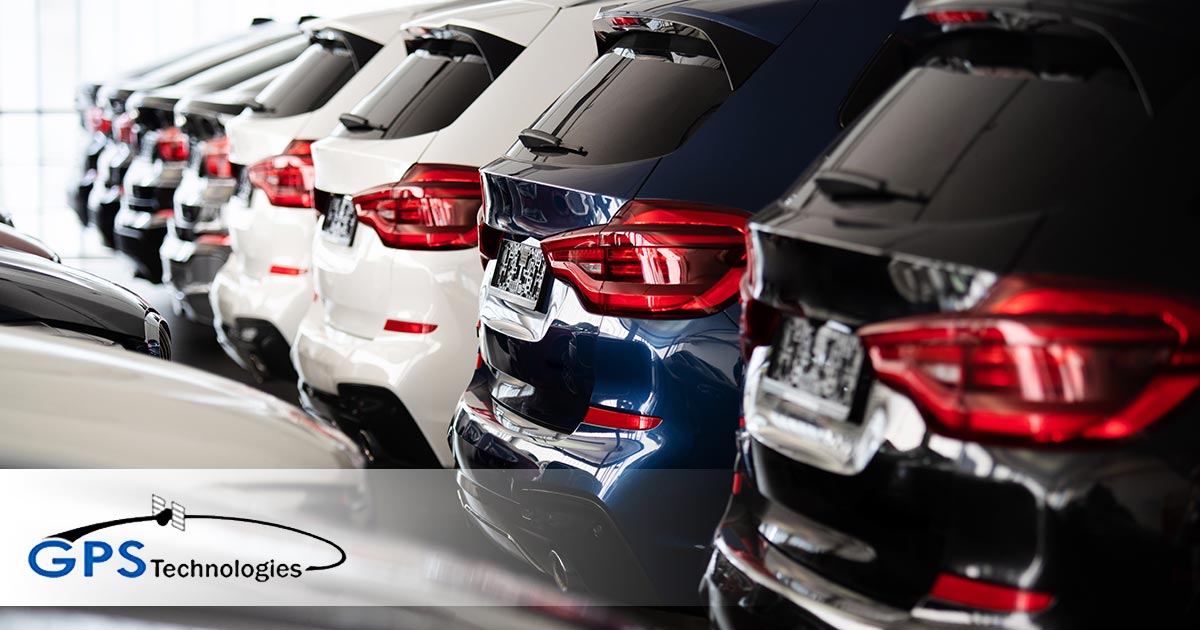 The United States is a nation of cars, trucks, and highways. Unless you live in a densely packed city with fully functioning public transport, you will undoubtedly need a car to get to and from work. But let's face it, most cities in the US do not meet this standard and, for those that do, the bulk of the country does not live there. While it's true that the majority of people need a vehicle, a sizable swath of the population does not qualify for the financing they need to get a nice, brand-new car.
That's where "Buy Here, Pay Here" dealerships come into play. They're designed to offer financing either through the dealership itself or through a service offering subprime loans. Of course, by offering this sort of service, the dealership takes on its fair share of risks. If you consider the typical clientele's finances, it's easy to see that the dealership might have to worry about not getting their payments on time. But, if you're in the "Buy Here, Pay Here" car industry, you know that to account for this, it's pretty common to find mandatory GPS trackers in any vehicle purchased from one of these lots.
Knowing what GPS tracking service to buy for your fleet can be a headache, though. There are a lot of services out there, offering a variety of products, so you must do your homework before settling on something. Your fleet is your livelihood, so you don't want to run the risk of losing out on a customer's monthly payment. To help you out, we've gone ahead and highlighted some features of the best monitoring systems. Check them out here.
Hardware
When it comes to trackers, you should consider two things—the physical hardware installed into a vehicle, and the software that will track and record locations. With hardware, you want something that is compact and has a built-in antenna. A compact design ensures that the unit is discreet so that drivers are not constantly reminded that their vehicle is being tracked.
A built-in antenna helps to strengthen the GPS for car signal so that you never lose track of a vehicle. This will prevent buyers from running out on their financial obligations if they cannot make a payment on their loan. Also, consider the battery life and how easily the unit can be installed into a vehicle. You don't want to spend days setting up a complicated monitoring system, nor do you want to worry about the tracker suddenly dying. Look for extended battery lives and simple setups. For this type of model, the Fleet Track is an excellent option, offering compactness, a long battery life, easy installation, and accurate tracking.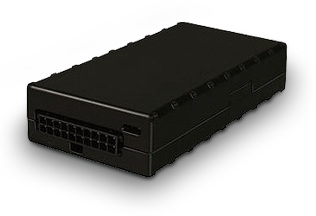 Software
Though the hardware is certainly important, the software is the real selling point for any GPS tracking unit. Good software keeps you in constant contact with your fleet and provides the data you'll use, should you need it. The best software packages are multi-faceted and do more than just simply track your fleet. Keep an eye for software that compiles tracking data into a detailed yet easy to read report.
Look out for options allowing for address verification. This feature helps to highlight any locations where a driver spends most of their time. Should you need to track a driver down, you can simply head to their favorite spots. Also, look for options with a starter-interrupt device. While most dealerships offer this to buyers as an add-on, putting one of these systems in your fleet can prevent a delinquent buyer from starting up their vehicles, should they fall behind on their payments.
Another absolute must for the best GPS tracking software is a tamper and towing alert system. In case a buyer tries to remove their tracker, the system will warn you and you can deal with the client according to their contract. As for towing alerts, if one of your vehicles is being impounded, you will get a warning alert. This is an excellent option if you suspect that a buyer will also default on mechanic fees. Though finding a system with all of these features might be difficult, we recommend GPS Technologies' TTU12.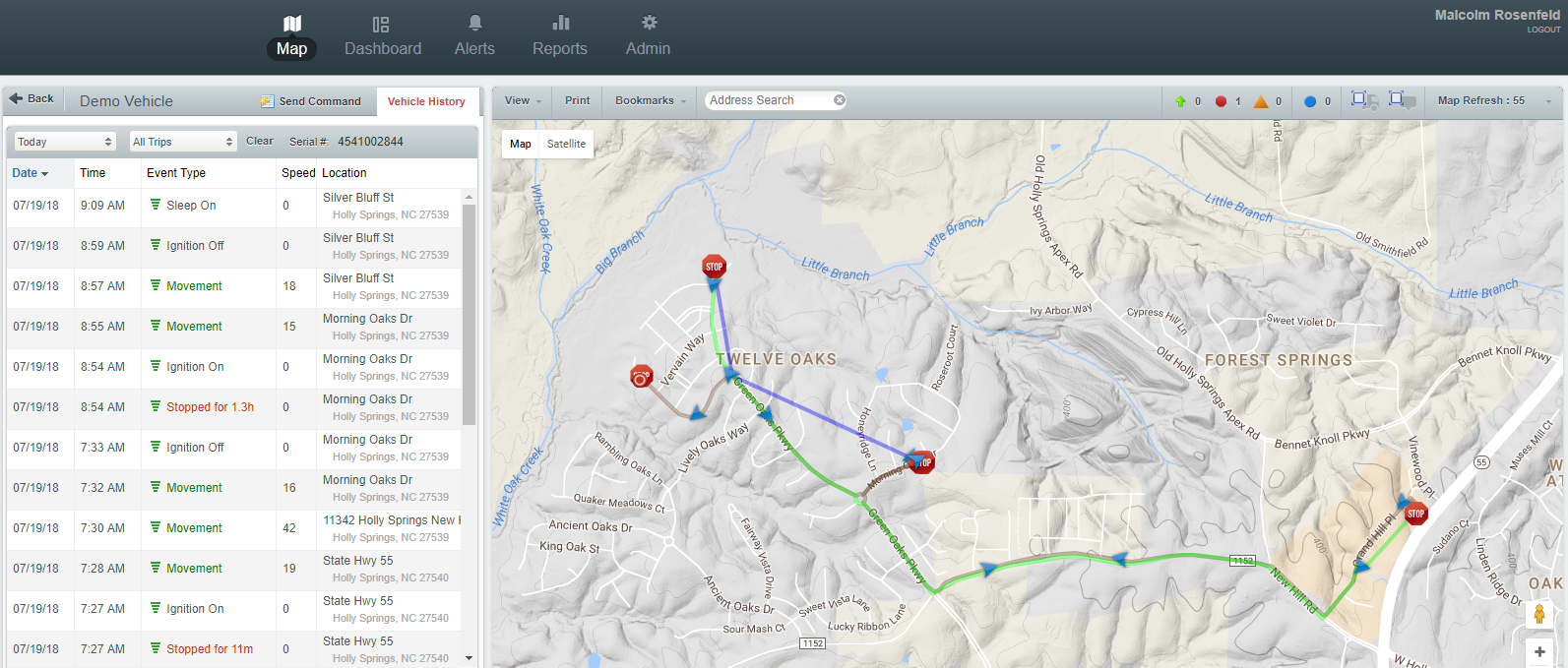 User-Friendliness
One last thing you should look out for is a simple and straightforward platform. While the bells and whistles of quality software and hardware are certainly impressive, you don't want to be stuck with something you're unsure of how to use. Look for an intuitive system that lets you:
Easily switch between vehicles in your fleet
View data in real-time or from historical reports
Utilize a mobile app for in-the-moment tracking
Set up geofencing alerts to receive notifications if a buyer goes on the lam
Cloud computing for secure data storage and improved mobile utilization
The last thing you need is to lose track of someone because the system is overly complicated.
Secure the Vehicles at Your Dealership
Because they occupy a niche place in the market, having the ability to track down a buyer is essential for any "Buy Here, Pay Here" car dealership. Since the dealership is often the financier, they have to be able to locate and reclaim their property if the buyer defaults. The last thing a car dealer needs is for their buyer to skip town and never make a car payment again.
But, before you go out and buy a less-than-quality tracking system, be sure to consider the above points. The two systems that we recommended will keep you and your fleet covered but, if you want to expand your search, be sure to include our list of considerations in your search criteria. With a true quality of the best GPS for car trackers, you'll feel safer and more prepared in your business.
Categorised in: GPS Monitoring Devices, GPS Monitoring Service
This post was written by admin