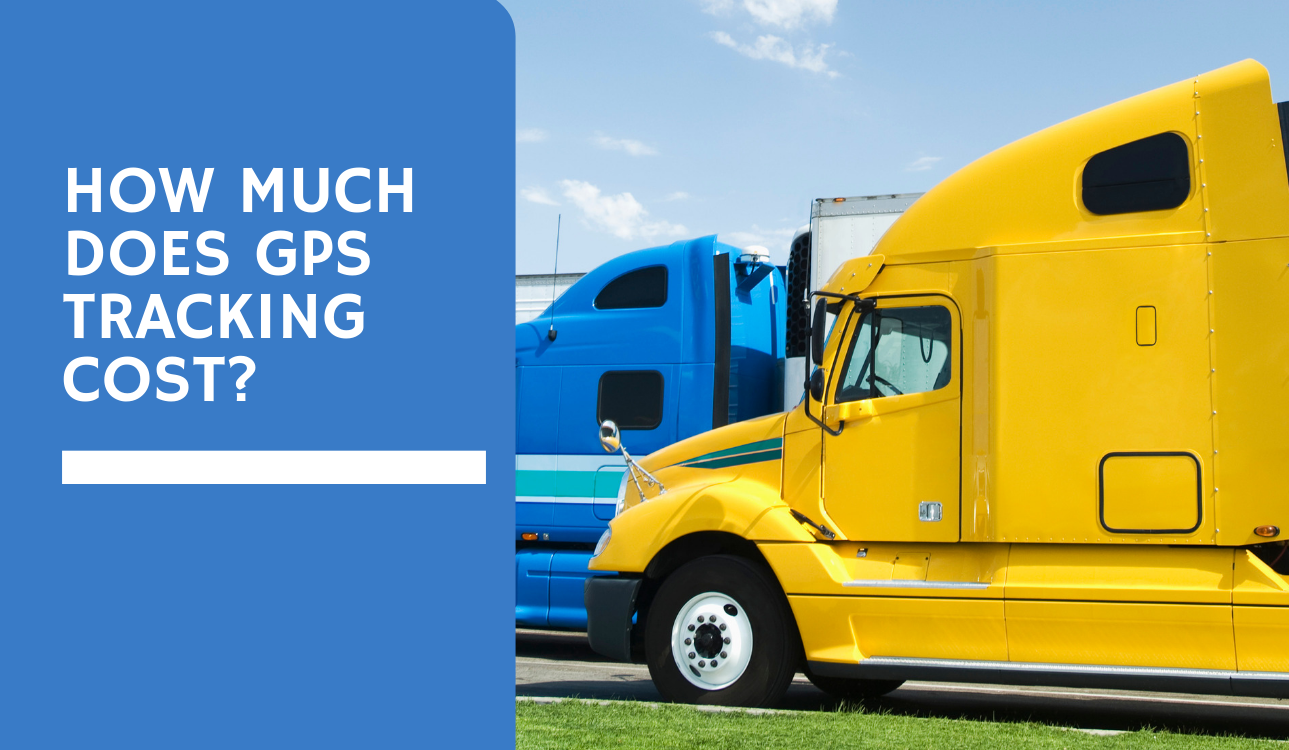 How much does vehicle tracking cost? Before you invest in GPS fleet tracking technology, whether you have a large fleet or a small number of vehicles to protect, there are several important factors to consider that go into determining the cost of a particular GPS device or system.
GPS Cost: Owning vs. Renting a Fleet Tracking System
You can own your tracking devices outright and save the monthly GPS rental cost. Or, you can bypass the one-time purchase cost and have the flexibility of paying monthly and even changing equipment for your fleet tracking system during your service period.
Buying fleet tracking devices costs a lot more in upfront costs. Of course, if you have a large fleet of vehicles, some companies may discount the price of GPS devices based on how many you plan to purchase. Plus, you will still have to pay a monthly service fee for any cloud-based reporting and other software services you use as part of your fleet tracking cost.
Alternatively, renting your fleet tracking solution could save you money, as usually the GPS device rental will be bundled into your monthly subscription fees.
What types of tracking devices are available?
Choose the GPS fleet tracking device that is best for your needs:
1. Comprehensive Data Reporting and Fleet Tracking 24/7
A fleet tracking system like our Vehicle Track provides comprehensive data reporting and tracking history that will allow you to view all your fleet vehicles 24 hours a day. This small GPS tracking device offers a full-time tracking module that generates frequent updates providing you with stops, stop lengths, addresses, miles driven, speeds and routes driven. It also provides electronic data logging.
2. Fleet Tracking on a Budget
If you have a smaller fleet or need to save money, we always recommend the Value Track 607. This GPS tracker is a low-cost full-time fleet tracking system which provides data including stops, stop lengths, idle time, ignition on and off, mileage driven, routes followed, addresses and Google Map views of every location. Geo-fencing, landmarking, email alerts are all included.
3. Tamper-proof Vehicle Tracking
Smart Fleet Track and similar trackers are highly accurate and innovative tracking devices designed for use in "covert" installation situations. It is tiny and requires no external antenna, so it can easily be hidden, as well as being virtually tamper-proof.
4. All-satellite Fleet Tracking
Systems such as Sat Track all-satellite GPS tracking system provides live GPS information on the location and status of all your fleet 100% of the time through pure satellite data transmission. As well, it offers direct communication with drivers. This sophisticated system offers updates within seconds.
Do you need real-time GPS tracking?
How frequently do you need updates about where your trucks and drivers are? What about safety and vehicle condition?
In considering applications for your GPS trackers, review how often you need tracking data. If you need real-time tracking, then look for words like active-tracking and active GPS tracker in the description. Passive GPS tracking means there will be a delay and the data you receive from your fleet vehicles won't be instant.
Vehicle Track or Value Track 607 devices offer one, two or five-minute reporting; Smart Fleet Track offers 2-minute intervals, and Sat Track provides constant reporting.
Are there installation, activation, and monthly fees for GPS tracking?
When considering how much you want to spend on fleet tracking, pay attention to things like installation and start-up fees. Also, will there be a monthly subscription charge added to your GPS tracking costs?
For example, we have GPS fleet tracking monthly fees that start as low as $14.95. And our activation fees range between $39.95 and $59.95.
What fleet tracking features do you need?
Review the features that are most important to you, associated with the cost of each device. Considerations include:
➤  Warranty period
How long is the warranty on the GPS system or device you're considering?
➤  Contracts
Is there a contract? Will you pay a penalty if you need to cancel service?
➤  Ease of use
Is it easy to use? Are the reports easy to understand?
➤  Unit size, ease, and flexibility of installation
Do you need a smaller device that your employees can't find and remove, or is a larger device sufficient? What about installation? Do you have to do it yourself, or will the company install it for you?
➤  Frequency of data updates
Do you need passive or active GPS fleet tracking? If you need updates in real-time, choose an active GPS tracker.
➤  Data and Reporting
Does the tracker meet your data and reporting needs and include things like stop locations and addresses, landmarking, and Google Maps integration? What about EDS and HOS logs?
➤  Earth mapping, mileage, and routes shown.
Get Expert Help
If you still have questions or want more information about fleet tracking costs or the price of vehicle tracking, contact us or leave them in the comments below.
If you would like to see how GPS tracking works click on the blue button for a free demo of proven GPS Technologies fleet tracking solutions.
Categorised in: GPS Tracking Service
This post was written by Writer