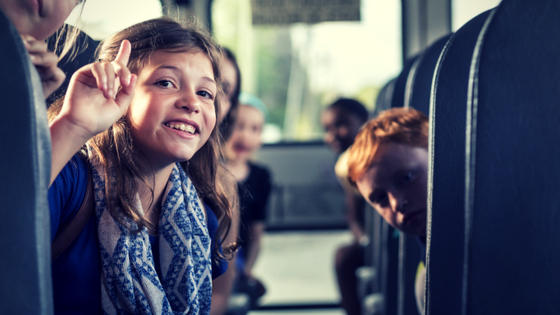 With so many news stories about children and teens in the news lately, especially when it comes to their wellbeing and safety, we decided to shift gears and look at some of the ways GPS tracking technologies are being employed by schools to help keep children safer, including as a possible solution for the prevention of school shootings.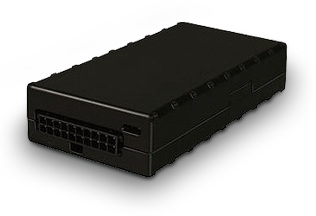 Want Peace of Mind? Track Driving Habits with Teen Track Live!
Wondering if your teen driver is driving recklessly – hard breaking and speeding? Know for sure with this affordable GPS tracker that lets you know where your kid's car is located, sends you automated alerts, and, best of all, comes with NO CONTRACT!
We found so many GPS  and other technological solutions that schools and parents are implementing to improve the safety of students, it would take a book to tell you about them all. Below you'll find just a few of the ways that GPS technology is helping keep kids safe and alerting parents, teacher, administrators, law enforcement, and first responders to any type of emergency..
How GPS Technology improves school bus safety
Like trucks in the freight industry, these days, many school bus fleets also use GPS fleet tracking devices and so school district transportation departments can ensure their school buses are running efficiently and arrive where they're supposed to be and on the best route.
More recently more and more companies have developed location sharing apps that connect to the GPS fleet tracking services used by the school bus transportation company. Parents and school officials can install these apps on smart devices like mobile phones and tablets as well as desktop computers and laptops, so both parents and schools can get alerts of where the school buses are, when the bus is coming, if a bus is lost or late, and even if there is an emergency like an accident or crime involving the bus.
These coordinated systems of GPS and location services can help improve the safety of students both on the bus and off it. Parents can know when the bus will arrive in the morning and after school so their child doesn't have to wait alone and unsupervised or risk missing the bus. Should a school bus be attacked or involved in a crash, then everyone from school district officials to local law enforcement to parents can be notified in real time of the emergency and the location of the bus so can help can arrive quickly.
College Campuses and Study Abroad Programs
When it comes to school safety and violence in our children's schools, we often think of younger children or high school students. But when our kids go off to college and are just entering the adult world, they're still vulnerable. So what can you do when you can't rely on a service like GPS Technologies" teen tracking? Milwaukee, WI's Marquette University already uses GPS tracking and other technology to keep their students safe while they travel around campus, including between classes, but recently started a program that tracks students who are studying abroad via a mobile app called AlertTraveler.
The app provides students, faculty, and parents information about the country and city the student is studying in, alerts of emergencies and emergency numbers in the country and city where the student is located. School administrators and parents can also send check-in requests to students' phones for them to respond to. And Marquette isn't the only university that uses the service. Other colleges such as the University of Kansas and the University of Georgia also use the AlertTraveler service.
Gail Schenbaum, a concerned mom, co-founded Umergency after her daughter experienced a serious injury during an emergency situation while away at college. Umergency uses GPS and an app to provide added safety for students and peace of mind for parents. The tool has several useful features such as alerts that notify parents when their child needs help and an "I am safe" notification that gets sent when the student is no longer in danger.
Parents and Students are the driving force behind improving school safety.
It's clear that when it comes to the fight to keep students safe and to help combat violence, including mass shootings at schools, both parents and students are becoming increasingly vocal and demanding schools implement technological solutions. In addition to tools like Umergency, parents and students are advocating for schools to improve safety and implement apps and other types of technology that make schools less vulnerable to gun violence and other dangerous situations.
After the mass shooting that occurred at Parkland's Stoneman Douglas Highschool, parents of victims joined together to form Stand With Parkland. Part of the organization's mission is to improve school safety. Max Schachter, another Parkland shooting victim's parent, formed Safe Schools for Alex in honor of his son, Alex who was killed. Its mission is also to improve school safety and security to help protect students from gun violence.
Stacie Archer, a West Orange County, Florida, mother is an advocate for schools in her school district. The Orange County Observer reports on her advocacy for schools in her local school district. One of her main goals is to get schools to install GPS beacons in every classroom that connects to a panic button that teachers wear on their lanyards and alerts local law enforcement of their location. This would improve police response times, and make the location of an active shooter clear.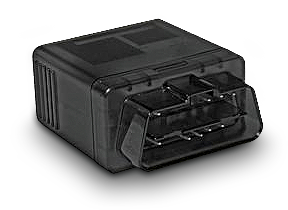 Got a Teen Driver? Peace of Mind is as Easy as 1-2-Plug-in!
Install the Teen Track Plug into any car and instantly get access to your teen driver's good and bad driving habits. Comes with speed alerts, geo-fencing, and maintenance alerts for one low, monthly fee without contracts.
Conclusion
We've only touched on a few of the areas when schools are using GPS tracking for kids and location technology to improve school safety and help prevent gun violence in schools. With better fleet tracking of school buses, GPS tracking apps for college students, and GPS beacons that allow police and first responders to get to kids who are under attack or involved in another type of emergency situation, it's obvious that GPS tracking is a worthy investment when it comes to keeping our kids safe.
Categorised in: News
This post was written by Writer