Most drivers have used a GPS system in their car or a program on their cell phone to navigate to a destination at least once. It's helpful to have smart technology tell you the best route to take, and it adds a level of safety when you aren't fumbling with your phone or a paper map to look at directions, because the GPS will talk to you. It can also provide a location in the event your car is stolen.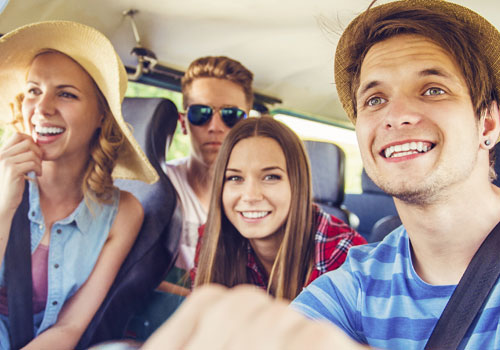 Got a Teen Driver? Peace of Mind is as Easy as 1-2-Plug-in!
Install the Teen Track Plug into any car and instantly get access to your teen driver's good and bad driving habits. Comes with speed alerts, geo-fencing, and maintenance alerts for one low, monthly fee without contracts.


But what about the other things GPS devices are capable of doing for you? Did you know you can use a GPS service to track at-risk drivers, like your teenagers and elderly parents? Let GPS tracking help you and your family! Here are a few good reasons to install personal GPS tracking devices in all your vehicles—especially if you have teens or elderly parents:
Safety: A vehicle GPS device is a great way to monitor every move your new teen drivers or parents make when you are not around. But your kids and parents should not think of this as a punishment or a sign that you do not trust them. Instead, make it clear that you installed GPS for their safety—even if trust is an issue. The GPS reports information back to you—like stops made, every turn, final destinations and vehicle
speed—so you can reinforce your driving rules for a safer time on the road.
Peace of mind: Don't drive yourself crazy wondering if your teenager has crashed into the river or if your mom made a break for a faraway casino. Worrying is understandable, but you shouldn't have to feel that way every time they grab the car keys. Know that a personal GPS tracking device in the vehicle can give you some peace of mind.
Security: While you can set speed limitations and monitor where your car or truck has gone, it's important that you know it's also an invaluable security measure. Of course, you or another driver in the family are not going to purposely drive to an unsafe area, but getting lost is always a possibility. To make sure everyone stays within a safe zone, establish boundaries with your teens and elderly parent and set them on the GPS device.
Insurance savings: Whether you own or rent your home, there's a good chance you were asked a ton of questions about the property before receiving an insurance quote. Similar questions apply to your vehicles. One question that is likely to be asked about your cars, trucks and motorcycles is if any of them have a GPS device installed. If they do, you could save money on your car insurance premiums!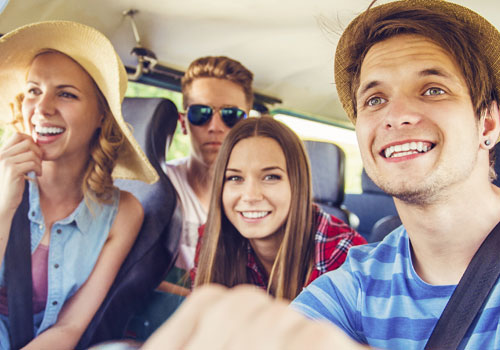 Got a Teen Driver? Peace of Mind is as Easy as 1-2-Plug-in!
Install the Teen Track Plug into any car and instantly get access to your teen driver's good and bad driving habits. Comes with speed alerts, geo-fencing, and maintenance alerts for one low, monthly fee without contracts.


If these reasons have you considering installing a GPS tracker for kids or a tracking device on all your vehicles, then don't wait a minute longer to get started. Take advantage of what a reliable GPS monitoring service can do for you and your family now! Call us at GPS Systems to learn everything there is to know about personal GPS tracking devices.

Categorised in: News

This post was written by Malcolm Rosenfeld