It's both a proud day and cause for some nervousness when your teen comes home from the Department of Motor Vehicles (DMV), freshly-earned driver's license in hand. You won't have to shuttle them around to functions and events anymore, and you can send them to run errands while you stay at home—two definite perks that make a teenage driver valuable. On the flipside, however, every time they back out of the driveway you're liable to have a panic attack!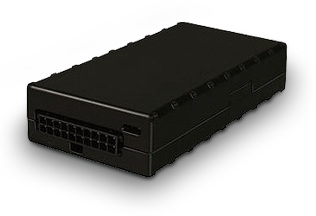 Want Peace of Mind? Track Driving Habits with Teen Track Live!
Wondering if your teen driver is driving recklessly – hard breaking and speeding? Know for sure with this affordable GPS tracker that lets you know where your kid's car is located, sends you automated alerts, and, best of all, comes with NO CONTRACT!


Teen drivers represent an at-risk group of motorists for a few reasons. They're easily distracted by friends, phones, radios and other things while they drive, which can lead to accidents. They're also relatively unfamiliar with the road and its rules, and they don't always act and react in the best way possible when faced with quick decision-making. Needless to say, it's reasonable for parents to be a bit nervous.

Having a personal GPS tracking unit installed in your vehicle can be a helpful tool in quelling your fears. No matter where your teen driver is going, how long they'll be gone or what route they take, a personal GPS device can help you keep tabs on their whereabouts, to give yourself peace of mind. Some variables a GPS unit can tell you include:
The rate of speed they're traveling at, so you can determine if they're following speed limits and driving in a safe capacity.
Their physical geographic location, giving you insight into exactly where they are. This is helpful when they call you lost and afraid, asking for directions home! It also helps you in determining where they are vs. where they should be.
If the vehicle has stopped, you can immediately tell where, for how long and the exact date and time, which can be helpful in the event of an accident or other issue.
A personal GPS tracking unit does more than just give you data on your teen driver, however—it also actively helps to train them in becoming a better motorist. Using GPS data, you can show your teen driver:
Passive or aggressive driving habits that can be corrected.
How mileage is affected by their driving.
How to better plan their route or manage their time on the road.
Above all else, having your vehicle outfitted with a personal GPS monitoring device helps to create accountability with your young driver. If they're speeding, driving to places they shouldn't be, driving aggressively or being irresponsible in any way, you can leverage GPS data to show them and help them correct these habits.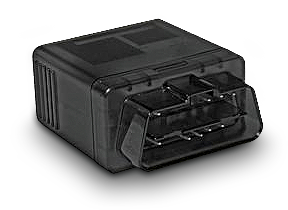 Got a Teen Driver? Peace of Mind is as Easy as 1-2-Plug-in!
Install the Teen Track Plug into any car and instantly get access to your teen driver's good and bad driving habits. Comes with speed alerts, geo-fencing, and maintenance alerts for one low, monthly fee without contracts.


Getting a driver's license is liberating for a teen, but it's also a tremendous responsibility. Helping to teach your young driver the ramifications of their driving habits is as easy as installing a personal GPS monitoring unit in your vehicle. Get in touch with GPS Technologies today to learn more about these units and how you can leverage one for peace of mind when it comes to your teen driver.

Categorised in: News

This post was written by Malcolm Rosenfeld