Driving a car is a responsibility enjoyed by individuals of almost all ages, but if you're the parent of a teenager or have an older adult in your life for whom you feel a sense of responsibility, the idea of them enjoying driving a little too much can be a real source of anxiety. Between driving to and from school, getting to extracurricular activities or appointments and going out with friends on weekend nights, teenagers with car keys have a plethora of opportunities to get into trouble, even if they're generally honest and careful. And for older drivers, memory issues,
unexpected road construction and unfamiliar routes create stressful and potentially very dangerous situations—and less than ideal driving conditions.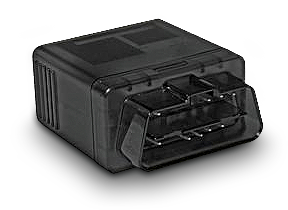 Got a Teen Driver? Peace of Mind is as Easy as 1-2-Plug-in!
Install the Teen Track Plug into any car and instantly get access to your teen driver's good and bad driving habits. Comes with speed alerts, geo-fencing, and maintenance alerts for one low, monthly fee without contracts.


At GPS Technologies, we understand the difficulties these circumstances present, which is why we work with our customers to find solutions that work for their individual needs. With personal GPS tracking, the concerns you have about a younger or older driver in your life can be assuaged, even if they cannot be completely eliminated. Here's a closer look at how we can help you feel better about your high-risk driver being behind the wheel:
Unobtrusive installation: Our GPS tracking devices are small and easy to install. This means that the driver you're tracking doesn't have to be self-conscious about the device—and it also means you can install it without their knowledge, if the circumstances call for it. While many people choose to be upfront with their high-risk driver, in some cases—such as with older adults who are intent on maintaining their autonomy— installing the device in a covert manner is truly the best option, and our devices make doing this very easy.
Detailed activity reports: Personal GPS tracking is all about amassing as much useful data as possible. This is why our devices are capable of tracking such basic details as location, time and duration of stops, total mileage and speed. In addition, if you want your high-risk driver to remain within a certain vicinity at all times, the perimeter of acceptability can be programmed into the device, which will alert you if they stray outside of the accepted boundaries.
Peace of mind: In almost every case, what individuals are really after with GPS tracking is comfort and peace of mind. Being able to trust your teenager with the car can help relieve a significant amount of stress, and thanks to GPS tracking, you don't have to wonder about how they're really conducting themselves out there on the roadways. You can use the data gleaned from the system to teach your high-risk driver about responsible driving behavior, as well as hopefully reassure yourself that perhaps their driving isn't so bad after all.
In addition to its usefulness for those who want to keep tabs on teenage drivers or older adults, GPS Technologies' personal GPS tracking systems can be used in the commercial sphere. Companies have an incentive to ensure they employ safe and responsible drivers, and these systems provide the same benefits and protections to commercial customers as they do to individuals.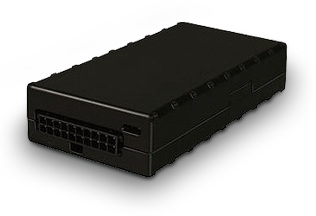 Want Peace of Mind? Track Driving Habits with Teen Track Live!
Wondering if your teen driver is driving recklessly – hard breaking and speeding? Know for sure with this affordable GPS tracker that lets you know where your kid's car is located, sends you automated alerts, and, best of all, comes with NO CONTRACT!


The team at GPS Technologies is dedicated to providing our customers with solutions for those in need of personal GPS tracking for individuals in their lives. To learn more about the products and services we offer, please contact one of our representatives today.

Categorised in: News

This post was written by Malcolm Rosenfeld