Living in the age of information many of us have grown accustomed to a fast pace lifestyle. We are constantly on the move requiring information to be accessible wherever we are. When it comes to staying updated—be it breaking news or a Twitter notification—cellphones have become the preferred way to receive these updates.To accommodate customers' active lifestyles, alerts for all of your GPS Technologies tracking units can be sent directly to your cellphone via text message or email. Knowing where your vehicles are at all times is easier when you purchase a tracking unit from GPS Technologies.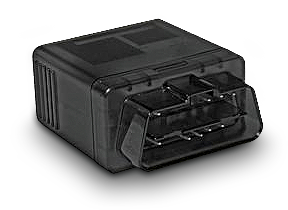 Got a Teen Driver? Peace of Mind is as Easy as 1-2-Plug-in!
Install the Teen Track Plug into any car and instantly get access to your teen driver's good and bad driving habits. Comes with speed alerts, geo-fencing, and maintenance alerts for one low, monthly fee without contracts.
In most cases the tracking units sold by GPS Technologies are installed underneath the vehicle's dashboard, keeping the unit hidden from the driver. Once installed, customers are able to track their vehicles from any location by going to the customer login page—accessible via the GPS Technologies website—and creating a username and password. Units such as Value Track 607 offer customers easy to use mapping with limited features and reporting, whereas the Asset Track AT-3100 offers more in-depth mapping features and reports, such as unauthorized movement alerts. Whether you want a unit that provides basic tracking for a small fleet, sophisticated mapping and reports for massive fleets, or peace of mind when your teenager begins driving, GPS Technologies provides a solution for any situation.Managing your fleet using a GPS tracking unit places you in the passenger's seat of your vehicle without ever having to leave your desk.
Categorised in: News
This post was written by admin